Home » Posts tagged 'Belarusian Potash Company'
Tag Archives:
Belarusian Potash Company
The Belarusian Potash Company has signed a new contract with its Chinese buyers at a higher than expected price of $290 a tonne, up 25 per cent from the previous year.
The agreement with China, the world's biggest potash user, provides a benchmark for the whole sector, where companies including Nutrien and Mosaic are prominent players. BPC said it had signed a contract running through to June 2019 with Sinofert, CNOOC and CNAMPGC.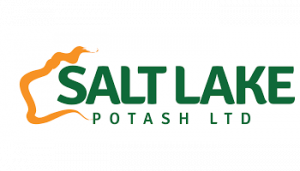 The agreement follows a new settlement between BPC and its Indian buyers, and suggests that the potash market could be bottoming out. Consultants at Cru, said that the higher Chinese contract price indicates a rise in margins for international potash producers selling into the world's largest consumer of the material.
The agreement comes as key potash producers in Canada have kept supply tight over the past two years, according to analysts at Bernstein. Demand is also stabilising from farmers. "A US farmer is break-even today despite the trade wars, while Latin American farmers benefit greatly from their weakening currencies and US/China trade struggles," said Jonas Oxgaard at Bernstein.