Home » Posts tagged 'ASX Trading Halt'
Tag Archives:
ASX Trading Halt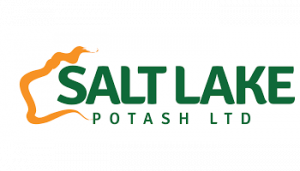 Salt Lake Potash Limited ("Salt Lake" or "Company") advises that trading in the shares of the Company have been halted on the Australian Securities Exchange ("ASX") effective from Monday 1 October 2018. The halt was requested by the Company pending an announcement of a memorandum of understanding regarding additional offtake arrangements.
The trading halt will remain until the earlier of an announcement to the market regarding the above or the opening of trade on ASX on 3 October 2018.
Trading in the Company's ordinary securities will continue on AIM during this period.
For further information please visit www.saltlakepotash.com.au or contact:
Clint McGhie

Salt Lake Potash Limited

Tel: +61 8 9322 6322

Colin Aaronson/Richard Tonthat/Ben Roberts

Grant Thornton UK LLP
(Nominated Adviser)

Tel: +44 (0)207 383 5100