Home » Posts tagged 'ascent resources'
Tag Archives:
ascent resources
Intercontinental Hotel Grp. IHG delivers a jargon laden third quarter update indicating that it is very pleased with itself. Net rooms grew at 4.1%, the strongest since 2010 and it is accelerating brand growth around the world. Rev Par 2.3% in the quarter and  2.2% for the year to date.Europe was particularly strong with rises of 7.1% and 6.6% respectively, slightly behind Greater China which led the way, whilst for once the US lagged. The financial position of the company is robust.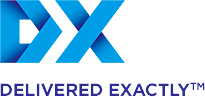 DX (Group) plc DX admits it has gone through a particularly challenging time and turned last years profit of £11.5m into a reported loss before tax of of £82.3m. for the year to the 30th June. Exceptional items of £80.7m. included everything but the kitchen sink, from goodwill impairment of £72.4m to provisions for property delapidations, professional costs and senior management departures. Adjusted earnings per share or the year collapsed to 0.1p from last years 4.9p. Now the company is focused on its operational and financial under performance, new business has risen by 20%, major new contracts have been signed and a new leadership team has been appointed. So investors who believe in bottom fishing, get your hook, line and sinkers out and see what you can catch.
Octagonal plc OCT is extremely pleased with its record revenue and profits for the six months to the 30th September, during which revenue grew by 17.5% and net profit by 40%. The pleasure is added to by the fact that  the second quarter is usually impacted by reduced summer trading and revenue negative currency movements had an impact on revenue.
Ascent Resources AST expects that the long awaited process of the re certification by the Croation authorities of the export pipeline, which will allow export production to commence, is now awaited. An exchange of signatures can now be expected within a short time frame.
Beachfront villas & houses for sale in Greece    http://www.hiddengreece.net
Air Partner AIP reports gross profit up 12.2% at £18.1m, with underlying PBT up 34.4% at £4.1m. AIP says it enters the next six months with optimism that FY expectations will be met.
Ascent Resources AST interims – recompletion and flow testing of well Pg-10. Construction of the new pipeline connection at MRS Lendava required to export gas production to Croatia. Refurbishment of separation equipment at the existing CPP (a gas separation facility) owned and operated by partner Petrol Geoterm.   Raised £2.9m through PrimaryBid and reduced debt by almost £6m through loan note conversions. Post Period Highlights: Now selling gas, with reported revenues for the first time since 2013 and are now virtually debt free. The Company is now in a strong position to look to expand our operations into new territories and face the future with increased optimism."
Chapel Down Group CDGP interim year on year sales up 22% to £4.977m and EBITDA up to £235k (H1 2016: £93k). CEO Frazer Thompsonsays the group has a fantastic team of people, and are excited about the prospects for the future.
Clinigen Group CLIN reports FY adjusted gross profit up 22%, adjusted EPS up 25% to 41.8p and strong cash flow with cash generated from operations of £54.7m (2016: £49.4m). Net debt substantially decreased by £33.1m to £35.0m, and the FY divi is up 25% to 5.0p.
CMC Markets CMC pre-close trading update – profitability in H1 2018 is significantly higher than the same period in 2017 with both net operating income and revenue per client higher (and marginally higher than H2 2017), driven by increased client volumes. Regulation remains a key focus, and despite profitability in H1 2018 being significantly higher than the same period in 2017, CMC remains cautious about the future outlook.
Euromoney Institutional Investor ERM pre-close trading update ahead of FY results. Since issuing its trading update on July 21, 2017, overall trading has continued in line with the board's expectations for the financial year.
Fox Marble Holdings FOX says revenues from the sale of marble products for the six months to 30 June 2017 increased 26% to €329,607. The order book is currently at €5.6m.
Telit Comms TCM updates on trading and narrows its financial guidance such that it expects revenues of $390m-$400m for the financial year to 31 Dec 2017 (2016: $370.3m) and adjusted EBITDA is expected to be $44m-$48m (2016: $54.4m) before one-off restructuring costs which are expected to be incurred as the review is implemented. Telit expects to see, as normal, significant cash generation during H2 and expects to satisfy all financial covenants which are imposed upon it when tested as at 30 September 2017.
NWF Group NWF AGM statement: "Trading has been ahead of the same period last year and in line with the Board's expectations, with net debt reflecting the normal seasonal fluctuations. "The Board's outlook for the financial year remains in line with its expectations and we continue to focus on development opportunities, both organic and through targeted acquisitions.
Ascent Resources AST updates on progress with its Petišovci project in Slovenia, and says the installation of the necessary infrastructure to accommodate export production has now been completed. As a result, recertification on the Croatian side of the border is moving towards a positive conclusion.
Merlin Entertainments MERL reports a 0.7% increase in H1 PBT to £50m, on revenues up 19.4%. As the company approaches the peak trading period, it is making good progress across most businesses, but remains cautious on the near term outlook for UK attractions, reflecting the recent terror attacks. Despite this trading uncertainty, Merlin anticipates delivering FY profits in line with current expectations.
Millennium & Copthorne MLC says half-year revenues increased by 16% to £485m, but cautions that there is continuing pressure on the profitability of hotel operations, particularly in North Asia and New York.
Pearson PSON reports a 1% increase in half-year sales to £2,047m, with a statutory operating profit of £16m (H1 2016: £286m loss. The group declared an interim dividend of 5p (2016: 18p) and plans a share buyback of £300m following the announced reduction and recapitalisation of the stake in PRH.
RPS Group RPS reports a 35% hike in interim pre-tax profits to £27.2m, with an equivalent increase in adjusted EPS to 8.71p (2016: 6.44p). Net bank borrowings reduced slightly to £93.4m (June 2016: £95m), and RPS declared a 3% increase in the dividend to 4.80p. CEO Alan Hearne said the strong first half results "enable us to anticipate modestly exceeding market expectations for the full year".
Royal Bank of Scotland RBS reports H1 operating profit before tax of £1,951m. Adjusted return on equity across PBB, CPB and NatWest Markets was 14.1% compared with 10.9% in H1 2016. Common Equity Tier 1 ratio increased by 70 basis points in the quarter to 14.8%, and remains ahead of the stated RBS target of 13%. RBS retains 2017 FY financial guidance and medium term financial outlook as provided in 2016 Annual Results document.
S & U SUS says trading at motor finance subsidiary Advantage continues at record levels, while Aspen Bridging is proceeding cautiously and gradually establishing itself in the bridging market.

YouGov YOU says trading for the year ended 31 July 2017 is now expected to be ahead of the Board's previous expectations. YouGov reports another year of revenue growth well ahead of the global market research sector and has maintained the performance trends reported in the first half of the current financial year.