Home » Posts tagged 'arta'
Tag Archives:
arta
NEX EXCHANGE   
There are eight companies in the running for the NEX Exchange company of the year at the Small Cap Awards. The awards will be held at The Montcalm Hotel, Marble Arch.
Kent-based wines maker Chapel Down Group (CDGP) has built up a significant presence in the English wines market. The company has a winery in Tenterden and it is building a new brewery for its beer operations. Chapel Down reported a 15% increase in annual sales to £11.8m. Wine sales were one-fifth higher at £8.12m with cider and beer sales, via associate Curious Drinks, were 7% ahead at £3.68m. Operating profit improved from £346,000 to £470,000 but there was a much larger loss from the Curious Drinks associate so pre-tax profit was lower. The new brewery should be open in the first quarter of 2019.
Cyber security technology developer Crossword Cybersecurity (CCS) is still at a very early stage of its development but it more than doubled its revenues in 2017. The loss still increased from £950,000 to £1.24m despite the improvement in revenues from £345,000 to £737,000. The cash outflow was £1.06m, which left £490,000 in the bank. Since then, £2.16m was raised via a placing at 270p a share. Crossword has interests in a number of early stage businesses, including CyberOwl, a joint venture between Coventry University and Crossword, which has backing from Mercia Fund Management. CyberOwl is developing network security software for target-centric monitoring.
Field Systems Designs Holdings (FSD) has one of the longest track records on NEX and it has its highest share price in more than one decade of trading. Field Systems designs, installs and supplies electrical, instrumentation and control systems, for the water, power and transport sectors. In the six months to November 2017, revenues jumped from £8.47m to £12m, while pre-tax profit improved from £114,000 to £211,000. There was £3.34m of cash in the bank and NAV was £3.31m, which is more than the market capitalisation.
KR1 (KR1) has had a successful year buying and trading various coins and tokens. The KR1 share price has more than quadrupled over the past year. KR1 generated gains of £4.3m on its trading in digital coins and tokens during 2017. There was also a total unrealised gain of £10.8m on these investments and a £1.18m foreign exchange gain. The total pre-tax profit was £14.5m, with a tax charge of £2.87m.
Dairy and livestock services provider National Milk Records (NMR) was originally part of the Milk Marketing Board and after it was spun off it joined the forerunner of NEX. National Milk Records generated revenues of £5.32m in the three months to March 2018. This means that revenues are £1.51m ahead so far this year, although the comparatives are weak. Herdwise, the screening service for Johne's disease and other testing services are providing growth with a small improvement from milk recording services. Rising milk supply has started to hold back milk prices.
Energy saving electrical products supplier Sandal (SAND) reported flat interim revenues of £1.88m but it masks the growth in the sales of MiHome products. This growth will continue in the second half. The interim pre-tax profit edged up from £35,000 to £44,000. Sandal secured a term loan of up to £500,000 from major shareholder Greenbrook Industries Ltd and £250,000 was used to buy back 862,068 shares from Greenbrook. The shares were cancelled and this will enhance earnings per share.
Daniel Thwaites (THW) is a brewer, hotels and pubs operator that has been trading for more than two centuries. It has also been on NEX for more than two decades, since the London Stock Exchange closed rule 4.2, which was a matched bargains facility for unquoted companies. Some of these former rule 4.2 companies moved to AIM, while others, including a number of regional brewers, moved to Ofex/NEX. In the six months to September 2017, revenues improved from £44m to £48m and underlying pre-tax profit were flat at £5.9m. The shares are trading at a near-50% discount to NAV.
Walls & Futures REIT (WAFR) is an ethical housing REIT and it is also on the shortlist for the impact company of the year. The company develops new housing for people with learning and physical disabilities or needing extra care. Earlier this year, Walls and Futures raised £80,000 from an open offer at 94p a share. In 2017, Walls and Futures achieved a total return on its portfolio of 11.5%, ahead of its benchmark total return of 7%. Walls and Futures has joined the MSCI IPD UK Residential Property Index.
The winner will be announced on Thursday 14 June.
Cannabis investment company Sativa Investments (SATI) is widening its remit. It is asking shareholders to agree to investments outside of Canada.
Ace Liberty and Stone (ALSP) has completed the acquisition of offices in Leicester for £4.385m. The Leicester Crown Prosecution Service pays an annual rent of £290,000.
St Mark Homes (SMAP) is paying a maintained interim dividend of 5.5p a share and the ex-dividend date is 5 July. The dividend will cost £247,000. The carbon emissions trading business has also started electronic currency mining.
China CDM Exchange Centre Ltd (CCEP) reported a small dip in revenues from £898,000 to £888,000 but it managed to increase its profit from £2,000 to £35,000.
Karoo Energy (KEP) has secured Contax Partners as technical partner and project manager for the shale gas project in Botswana. Contax will accept £800,000 worth of shares in Karoo as payment for services. Karoo hopes to apply for admission to AIM by 1 July.
Wishbone Gold (WSBN) says full production at its Honduras processing plant has been delayed because permits have not been received for the processing of larger amounts of gold ore.
EPE Special Opportunities (EL.P) had an NAV of 228.16p a share at the end of May 2018.
AIM   
Property investment adviser First Property Group (FPO) reported flat pre-tax profit of £9.23m in the year to March 2018. The final dividend is 3% higher at 1.18p a share. The underlying NAV rose from 47.6p a share to 53.1p a share. Third party assets under management were 45% higher at £454m, which is mainly down to the new office fund. Progress this year will be held back by the departure of the tenant in a building in Poland. Some of the space has already been re-let and the rest should be during the year.
Pawnbroker Ramsdens (RFX) continues to grow on the back of strong foreign exchange revenues. Last year, they were 26% higher at £11.3m. Group revenues were 16% ahead at £39.9m, while underlying pre-tax profit rose 60% to £6.5m. Net cash was £12.7m, although that does include foreign currency stocks. The total dividend was 6.6p a share.
Gooch and Housego (GHH) increased interim revenues by 7% to £55.6m and underlying pre-tax profit was13% ahead at £7m. Aerospace was the main growth area as subsea telecoms demand was weak. The photonics and optical equipment company is on course for a full year profit of £18.5m.
Artilium (ARTA) is recommending a cash and shares bid from Pareteum. The offer is 0.1016 of a Pareteum share and 1.9p in cash for each Artilium share, which values the telecoms software supplier at £78m. The offer follows a strategic alliance between the two companies that was announced last year.
IT managed services provider Redcentric (RCN) says that some public sector contracts have been cancelled and there will be upfront costs for a new contract with the NHS in Yorkshire. That means that 2018-19 EBITDA will be 10% lower than previously forecast.
Imaginatik (IMTK) has completed its strategic review and the chairman and chief executive are both leaving and they are waiving compensation. This will help to reduce annual costs by £750,000. The business is no longer up for sale because no suitable bid was received. Annualised revenues are £2.8m and the innovation software business could move into profit after a full year's benefit of the cost savings. Former chairman Matt Cooper has sold £225,000 worth of shares at 0.5p each and reinvested the cash in a new £225,000 convertible, interest free loan note. Octopus has reduced its stake from 27.2% to 7.1%.
Mass spectrometry instruments supplier Microsaic Systems (MSYS) has raised £5.5m at 2p a share and an additional £102,000 via a PrimaryBid.com offer.
Trading in cash shell Monreal (MORE) has been suspended because the former Cogenpower has not completed a deal. The board is asking for shareholder approval to move to NEX after the AIM quotation is cancelled on 3 July. The investment strategy will focus on technology, media and telecoms.
Education-focused virtual reality content supplier VR Education (VRE) has delayed the full launch of the latest version of its Titanic VR product until August but it is not expected to affect full year expectations. Work has started with the BBC on 1943: Berlin Blitz.
Driver Group (DRV) continues to improve its margins and profit helped by the growth of the Diales expert witness business. Middle East revenues were lower but profit was higher, while high utilisation rates in Asia Pacific meant that was a sharp swing back to profit in the region. Underlying pre-tax interim profit doubled to £2.1m om the six months to March 2018 and Driver ended the period with net cash of £800,000. The sale and leaseback of the company's head office was completed in April and net cash is forecast at £5.5m for the end of September 2018. A full year profit of £3.5m, up from £2.5m, is forecast. A return to dividend payments is a possibility in the next year or so.
Rose Petroleum (ROSE) has enough cash to push forward with the exploration of its Paradox basin acreage in the US. Rose is still earning its 75% working interest in the acreage and it has already received interest from potential farm-in partners that could help finance the first well, which could cost $7m-$8m. A competent person's report will provide an updated resource in the next few weeks.
The smart machines division was behind the small improvement in profit at Vianet (VNET) in the year to March 2018. That was helped by a contribution from the Vendman acquisition. The smart zones drinks dispensing technology made a slightly lower contribution to profit as it lost more pub customers but the US side is making progress. Research and development spending on technology peaked at £1.5m last year and should fall this year. Net cash fell to £1.27m because of the extra spending but the dividend was maintained at 5.7p a share. The investment should start to pay off this year and pre-tax profit is expected to rise from £2.7m to £3m.
MAIN MARKET    
LED lighting supplier Luceco (LUCE) is closing its loss-making US business at a cost of £2m. The US business lost £1.9m last year. Luceco announced an operating profit of £14.2m in 2017.
Quarto Group Inc (QRT) has appointed former finance director Mick Mousley as interim finance director following the departure of Carolyn Bresh. This follows the change of control at the AGM.
Lb-shell (LBP) is asking for shareholder approval for the creation of £435,000 of unsecured convertible loan notes with a conversion price of 0.025p a share. That requires the par value to be reduced to 0.025p a share. Full conversion could mean the issue of shares equivalent to 89.4%. Three directors will own a total of £290,000 of the loan notes. The former Intelligent Energy will offer shareholders the chance to sell their shares for 0.025p each.
Andrew Hore
Today brings more evidence of the strength of small, even tiny, British companies which are prospering and growing strongly. No complaints from them about Brexit, challenging market conditions, the weakness of the pound and all the other moans which issue forth on a daily basis from so many of our major companies who have become sclerotic lost both the will and the ability to succeed.
easyJet EZJ has reached agreement with Air Berlin to acquire part of Air Berlin's operation at Berlin Tegel airport for a consideration of 40 million Euro. easyJet will take leases on up to 25 A320 aircraft and offer employment to up to 1,000 of Air Berlins pilots and cabin crew, thereby stealing a march on Ryanair which has suffered such severe consequences as a result of suddenly finding it had a pilot shortage.
Image Scan plc IGE is exceptionally proud of its achievements in the year to 30th September which saw sales rise by over 50% from £3.3m to £5m and profit before tax rise nearly five fold from £105,000 to £480,000. 65% of the increase in sales came from portable x ray machines, strong progress was made in new markets in India and the order intake for the year was a record at £5.4m. The CEO states that the strong momentum is set to continue.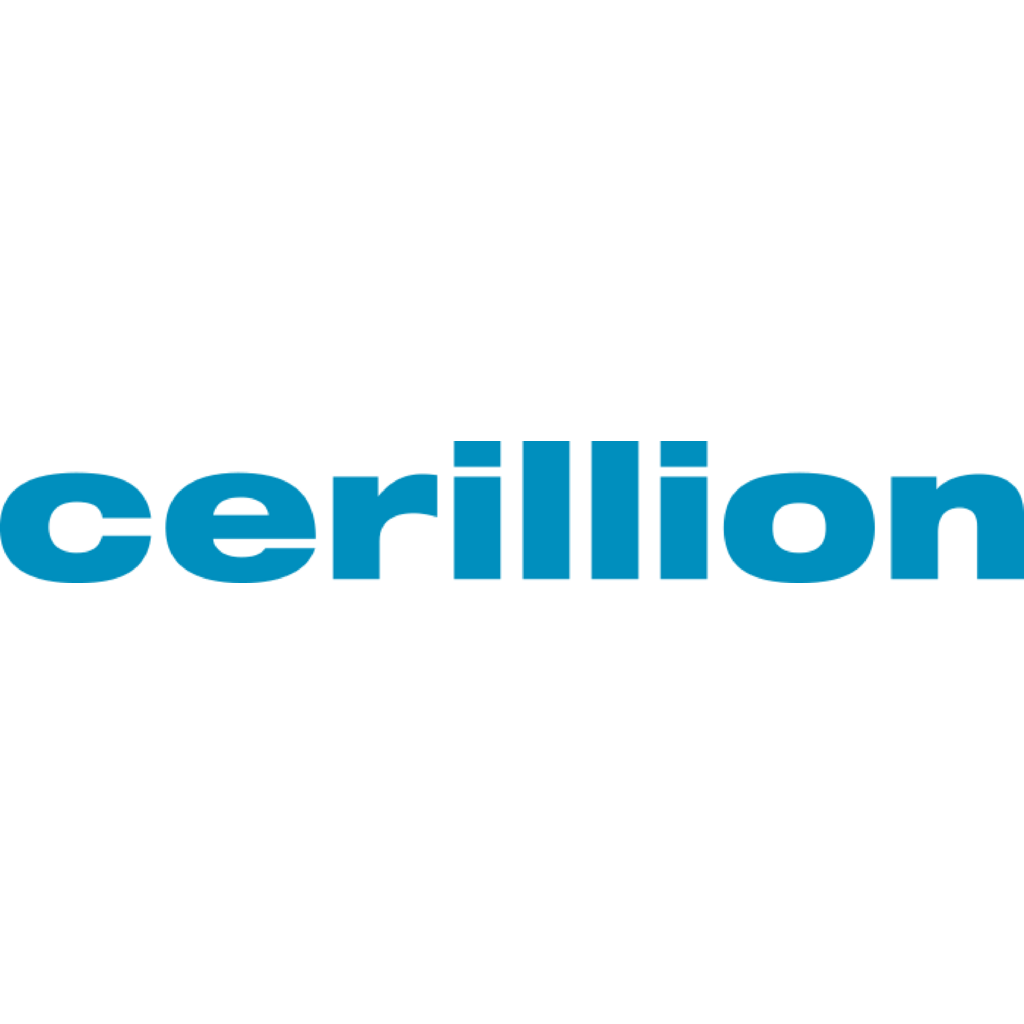 Cerillion plc CER updates for the year to 30th September, that it has continued to perform well in the second half and full year revenue and EBITDA are expected to show rises of 8.2% and 16.3% respectively. Growth in software revenue form existing customers has been strong and opportunities for the future are seen as encouraging.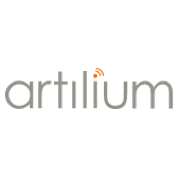 Artilium plc ARTA  The year to the 30th June was one of significant operational and technical progress, which enabled the company to become a leading figure in innovative telecom software solutions. Adjusted EBITDA for the year grew by 21.7% and revenue by 8.6%. New markets were penetrated, especially in Germany where a new office has been opened and strong demand is seen for the company's software solutions. The leading position which it now holds is expected to be reflected in both revenue and EBITDA growth in the current year.
Luxury villas & houses for sale in Greece    http://www.hiddengreece.net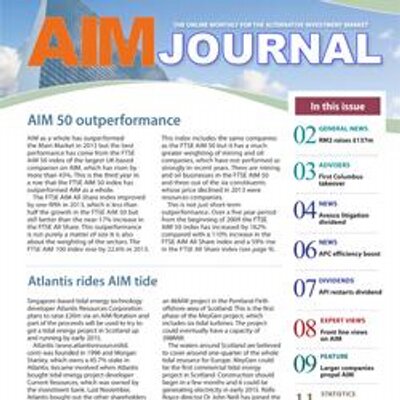 NEX EXCHANGE
Supported housing developer Walls and Futures REIT (WAFR) has improved its net asset value by 4.4% to 94p a share in the six months to September 2017. Interim figures should be published within a fortnight.
African Potash Ltd (AFPO) has decided not to acquire investment company Onshore Energy Ltd and concentrate on its fertiliser business instead. Progress has been delayed but fertiliser trading has started in Zambia and a 21% stake was acquired in Advanced Agricultural Holdings, which is focused on South Africa. There were no revenues in the year to June 2017, although there was trading income of $9,000, and the loss was $2.27m. There was £11,000 in the bank at the end of June 2017. African Agronomix is earning a stake in the company's potash interests. Trading will recommence in the shares on 23 October.
Black Sea Property (BSP) has €7m of debt, in the form of a mortgage, from UniCredit Bulbank. This will be used to complete the planned acquisition of the office building in Sofia. The loan lasts for three years from completion of the documentation.
Via Developments (VIA1) has completed the purchase of the development site in Latimer Road, Luton.
AIM
Belvoir Lettings (BLV) has approached The Property Franchising Group (TPFG) about a merger between the letting agents but the reaction has been negative. Belvoir believes that the market is consolidating and it makes sense for two of the major players to come together. The indicative offer is 0.715 of a Belvoir share and 52.2p a share in cash for each TPFG, although the amount of cash could be varied. This values each TPFG share at 130.5p.
eServGlobal Ltd (ESG) is raising £24m at 9p a share with existing retail investors given the chance to clawback £3.4m of the shares. Cash is required to be injected into the HomeSend joint venture so that the 35% stake can be maintained. There will also be costs to rationalising the core business in order to help move it into profit.
Overseas growth dominated the Tristel (TSTL) where full year revenues were one-fifth higher, or 7% excluding the acquisition of the Australian distributor. Tristel has already warned that regulatory approval has been delayed in the US but it can still continue to grow its infection control sales. Animal health and contamination control revenues fell but margins improved. House broker finnCap forecasts an improvement in profit from £4m to £4.4m this year.
Secure payments and contact centre technology provider Eckoh (ECK) continues to add contracts in the US while UK revenues are steady. Seven US contracts worth $5.1m have been won. Eckoh has moved into a net cash position of £1.7m. Interim figures will be reported on 22 November.
Telecoms software supplier Artilium (ARTA) has formed an alliance with NYSE-listed Pareteum Corporation, which involves the sharing of distribution, products and technology. The focus will be Latin America and Asia. A share exchange will mean that Pareteum will own 8.8% of Artilium, which will own 19.9% of Pareteum. Artilium is opening a new office in Germany.
Cloud-based communications software provider Cloudcall Group (CALL) is raising £5.7m at 143.5p a share and the cash will help to finance further growth. Cloudcall wants to take advantage of its partnerships with Microsoft Dynamics and Bullhorn and attract new partners.
Proteome Sciences (PRM) says that its deal pipeline is improving but the adoption of its proteomic services has been slower than hoped. This year the loss will be reduced but it will be higher than previously expected. Proteome has gained Good Clinical Laboratory Practice accreditation which will enable it to take on larger clinical projects.
Sula Iron and Gold (SULA) is evaluating the best way to develop the Ferensola gold asset as well as seeking to bring other assets into the group. There could be a joint venture or farm out at Ferensola and Sula intends to solicit interests from potential partners.
Hornby (HRN) is ending the discounting of its stock but it will still hit the figures for this financial year. New chief executive Lyndon Davies continues to review the business strategy and more will be revealed with the interim figures. The interim chairman is leaving the board.
BP Marsh (BPM) has increased its NAV from 273p a share to 304p a share in the six months to July 2017. Disposals brought in significant amounts of cash and this is being reinvested. One of the main focuses of the investment is the North American market.
Infinity Energy S.A. (INFT) is in talks to acquire Transgas Ltd from its own chief executive and its family. Transgas owns petroleum exploration licences in south west England. Infinity will issue shares for the purchase if it is agreed and it intends to change domicile from Luxembourg to Guernsey.
Molecular diagnostics firm Genedrive (GDR) has signed a distribution agreement with Sysmex Europe for the supply of the Genedrive hepatitis C (HCV) ID kit, which is designed to be used in a decentralised environment and produce results within 90 minutes. This is the first commercial partner and Sysmex will be responsible for marketing and distribution in the EMEA region. The initial focus will be African companies.
RNA therapeutics technology developer Silence Therapeutics (SLN) is claiming money in the High Court for income it believes it is owed on products sold by Alnylam. The High Court has to determine whether Silence is entitled to supplementary protection certificates, which can give up to five years of exclusivity after a patent expires
Seeing Machines (SEE) believes that it could treble its revenues this year to between A$38m to $A43m and revenues could double again next year. However, cash is in short supply so investment has been curtailed. New investment is being sought. Interest is building in the automotive sector for the FOVIO driver monitoring technology.
Jim Meredith has become executive chairman of Augean (AUG), following the resignation of Stewart Davies as chief executive, and Christopher Mills and Roger McDowell, who stepped down in June 2015, have joined the board as non-executives. Augean continues to have problems with the HMRC regarding its landfill tax assessment and profit will be lower this year and in 2018. A further £1.7m is being cut from annual overheads.
Futura Medical (FUM) has received positive market research from fellow AIM company Cello (CLL) for its MED2002 gel for erectile dysfunction. More than three-fifths of physicians canvassed in the US thought that MED2002 was better than existing treatments. The equivalent figures in Germany and France were 60% and 54% respectively.
Concepta (CPT) has signed up two distributors in China for its MyLotus fertility product. This takes the number of distributors to three and more will be signed up in the coming months. The product is being evaluated for use after a woman has got pregnant.
Sunrise Resources (SRES) has discovered a new deposit at the CS Pozzolan-Perlite project in Nevada. There have also been positive drilling results in the existing deposit areas.
Omega Diagnostics Group (ODX) has signed a three year agreement to supply food intolerance product FoodPrint to a US laboratory testing services provider.
Thor Mining (THR) is moving to a phase of progressing the commercialisation of its exploration interests. There has been a resource upgraded at Pilot Mountain and there will soon be a resource estimate at Kapunda. The options for progressing with the development of the Pilot Mountain and Molyhil projects are being considered. A placing will raise £565,000 at 0.8p a share. There is a warrant with each share which enables the holder to subscribe for a new share at 1.2p.
Strategic Minerals (SML) has entered into a binding term sheet to acquire the owner of the Leigh Creek copper mine project, which is the northern Flinders Ranges in South Australia. It will cost A$1.8m to restart production at the mine. Strategic has to inject A$1m into the holding company, pay A$250,000 in cash and A$750,000 in shares to the current owner and agree a royalty agreement with them which will be capped at A$3.65m. The Cobre magnetite ore operation in New Mexico had a record quarter to September 2017. Revenues were $2.04m, which was more than the first six months of 2017 and for 2016 as a whole. Annual sales should exceed $5m and this provides cash flow for other projects. Strategic had $1.63m in the bank at the end of September 2017. Shareholders have agreed to a new option programme for management.
MAIN MARKET
Sportech (SPO) has put itself up for sale, although the strategic review continues. There have already been four preliminary proposals but no detailed discussions have commenced.
InnovaDerma (IDP) has been criticised by the Advertising Standards Authority for some of its online advertising for Skinny Tan. Trading is in line with expectations.
Andrew Hore