Home » Posts tagged 'arizona daily star'
Tag Archives:
arizona daily star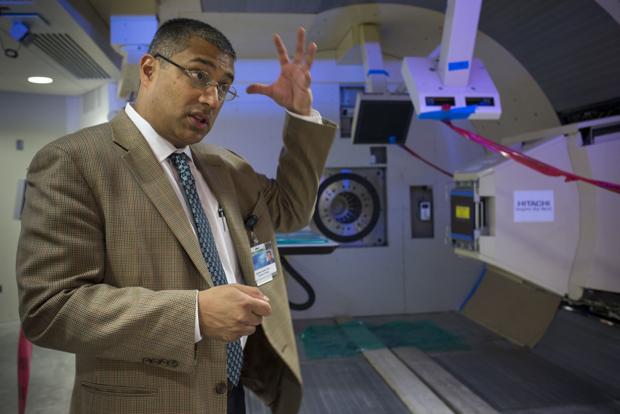 New cancer therapy soon to be available in Phoenix. 
A $182 million underground clinic in Phoenix, set to open in March, will house Arizona's only proton beam therapy program, which aims to minimize damage to surrounding tissue during cancer tumor radiation.
The concrete facility, still under construction and built entirely with private donations, is on the Mayo Clinic's Phoenix campus. Officials there anticipate 40 percent or more of its patients will come from outside the Phoenix area. Right now, the closest facilities for Arizonans seeking high frequency, targeted proton beam therapy are in California and Texas.
Officials expect to eventually see about 1,200 patients per year.
While some critics have said proton beam therapy is an added expense without added benefits over X-ray radiation, proponents say it can radiate tumors and reduce damage to surrounding normal healthy tissues by as much as 99 percent. They say the therapy can be particularly helpful for pediatric patients with cancerous tumors close to critical organs and body structures.
And Mayo Clinic officials have taken the unusual step toward removing the cost criticism by charging the same for proton therapy as they do for X-ray radiation. The program will accept both Medicare and Medicaid, which in Arizona is called the Arizona Health Care Cost Containment System and is for low-income residents.
Few proton beam programs exist and there is little competition near Phoenix. For example, there are no programs in Nevada, Utah, Colorado or New Mexico. The National Association for Proton Therapy lists 17 facilities in the U.S., plus 10 under construction. The Mayo Clinic's flagship facility in Rochester, Minnesota, opened a proton beam therapy program in May.
Full article here