Home » Posts tagged 'accrol group holdings'
Tag Archives:
accrol group holdings
easyJet EZJ  continues to fly high with statistics for September showing an 11% rise in passenger numbers and load factor up by a further 2.5pp to 93.6%. Mind you easyJet must regard as a blessing, Ryanair's much publicised confession that it has messed up big time and will continue to do so for months to come, much to the annoyance of its passengers
Intercede Group IGP Revenue rose by about 30% in the 6 months to 30th September, due mainly to new customer wins. A strong second half is expected as diversification into Europe and the strengthening of the European pipeline is expected to offset budget difficulties  in the company's US government customer base.
Redcentric RCN has been trading in line during the last six months which has seen strong operating cash flow leading to a reduction of  £33m in net debt, ahead of management expectations. A new CEO has been appointed who has a 25 years track record of delivering growth and business transformations.
BTG plc. BTG updates that it has delivered a good first half performance in the 6 months to the 30th September, producing double digit sales growth at constant exchange rates. Interventional Medicine's growth is expected to have been  in the mid to high teens at constant exchange rates and this is expected to increase in the second half.
Accrol Group Holdings ACRL has experienced more challenging trading conditions which are having a significant effect on the company's trading performance. It is believed that fine which is due to be imposed by the Health and Safety Executive will be more significant than previously thought, to the extent that it will have a material impact on the company's cash position. Consequently the dividend payment for the current year is to be reviewed and application has been made for the temporary suspension of trading in the company"s shares on AIM.
Caledonia Mining Corporation CMCL announces yet another quarterly production record at its Blanket Mine in Zimbabwe.Gold production in quarter 3 rose to 14,389 oz. which was 15% up on the second quarter and 7% up on 2016's third quarter. The improvement in gold production is expected to continue into the fourth quarter.
Beachfront villas & houses for sale in Greece    http://www.hiddengreece.net
Carillion CLLN has been forced to suspend 2017 dividends and issue warnings that first half profits and revenue will be lower than expected and overall performance will be below management expectations. Borrowings will also increase to such an extent that immediate action is required to accelerate the reduction in average net borrowings.
Public Private Partnership equity disposals have been postponed into the second half. An enhanced review supported by KPMG has revealed a contract provision of some £845m, due in part to exiting from markets and also reflecting difficult markets, as well as the  failure by the company to replace completed contracts with new contract starts.
The excuses read like a litany of management inspired disasters and the Group Chief executive has fallen on his sword and departed immediately from the Board, although he will stay on for a year to help with the transition.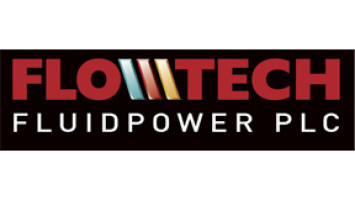 Flowtech Fluidpower FLO has produced a strong performance for the half year to 30th June with group revenue rising by 24.7% and continued momentum across all dicisions as well as from new subsidiaries. Net debt in the half year as fallen from £14m to £8.3m
Pennant Int. Group PEN Has not noticed any loss of confidence amongst its global customer base arising from the formal start of Brexit negotiations and is on track to deliver in line results for the half year to the 30th June. Major global customers include Kawasaki and Lockheed Martin which became a new customer in 2016, with a major contract, has recently awarded a £2m contract extension.
Accrol Group Holdings ACRL is to pay a final dividend of 4p per share for the year to 30th April making a total payment of 6p for its maidenl year on Aim in which profit after tax rose by 29.3% on revenue up by 14.2% and net debt was reduced by £41.7m to £19m. success in new contract wins have seen its market share rise to over 50%