Home » Posts tagged 'ABSE'
Tag Archives:
ABSE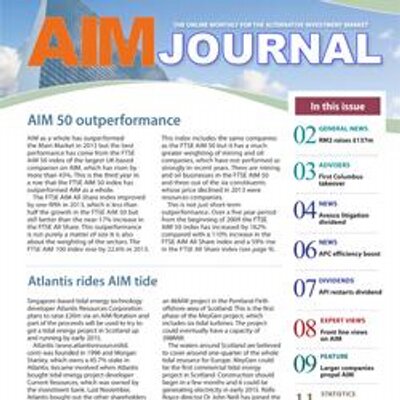 NEX EXCHANGE
Newbury Racecourse (NYR) reported a slightly lower interim operating loss of £268,000 on revenues 10% higher at £7.04m. More racedays helped the racing operations but there were fewer other events which offset that. The nursery business made a much better contribution. Investment in the racecourse continues and income from residential property development of £1.95m helped to fund this. NAV is £44.1m.
Interim revenues were 22% ahead at £4.98m at Chapel Down (CDGP) helped by a 29% increase in wine sales. Management has reassured investors that there was a good harvest in 2017, which will help to improve wine revenues. The Curious Beer brewery is about to commence construction at Ashford.
St Mark Homes (SMAP) has launched a crowdfunding offer via Crowdstacker to raise up to £2m from a bond offering interest at 6% a year. The bonds can be held in ISAs. The cash will finance residential developments, which will predominantly focus on the government's Help-to-Buy scheme. The company's NAV per share was 136p at the end of the interim stage.
Block Energy (BLOK) is acquiring the 31% interest in the Norio field in the Republic of Georgia that it does not own and becoming operator of the field. The deal also includes 90% of the Satskhenisi field. The cost is $310,000 in cash. This is classed as a reverse takeover and trading in Block shares is suspended. An assessment of the reserve potential of the oil and gas assets in Georgia ahead of a return to NEX and a dual quotation on AIM.
V22 (V22O) increased its NAV from 1.55p a share to 3.94p a share in the 12 months to June 2017. That includes £235,000 of cash. If the art portfolio is included at its revalued level then the NAV goes up to 7.47p a share. An uplift in the value of the property portfolio offset an operating loss.
Investment company Western Selection (WESP) made a 2016-17 profit of £850,000 and nearly all of this came from the gain on the sale of shares in Swallowfield. Dividend income fell because Northbridge Industrial did not pay a dividend last year. NAV was one-fifth higher at 95p a share. The stake in Bilby was increased during the period. The total dividend has been raised from 2.1p a share to 2.2p a share.
Coinsilium Group Ltd (COIN) lost money in the first half of 2017 but it expects token investments to generate near-term revenues. There was £344,000 left in the bank at the end of June 2017 and this has subsequently been boosted by the sale of the shareholding in SatoshiPay. Coinsilium's NAV is £2.34m.
Chris Bateman has resigned as chief executive of Forbes Ventures (FOR) after the sale of £500,000 of loan notes in Primus Care to his company Gravity Investment Group. Gravity has handed back 1166.7 million shares in Forbes, which have been cancelled. Gravity still owns 49.7% of Forbes, which still owns stakes in K&C REIT and challenger bank Civilised Investments. Trading in Forbes shares remains suspended ahead of the raising of further cash.
Ace Liberty & Stone (ALSP) has purchased Princes House, Barnstaple, which generates annual rent of £190,000, for £2.325m and College Square Margate, generating annual rent of £630,000, for £8.3m. Disposals of residential properties have raised £3.25m. Ace has raised £500,000 at 71.25p a share.
BWA Group (BWAP) had two investments and £17,000 in the bank at the end of April 2017. Pre-paid cards provider Prego Investments has taken longer to build up its business than expected. Mineralfields Group is in the process of obtaining mining licences in Cameroon.
Trading has commenced in Doriemus (DOR) shares on the ASX. A$3.5m was raised at A$0.26 per share equivalent. The cash will be used to complete drilling on the Lidsey and Brockham oil fields in the UK
Healthcare IT provider DXS International (DXSP) says that growth has been held back by changes in the NHS and the benefits of recent development spending are not likely to show through until 2018-19. In the year to April 2017, revenues were 5% higher at £3.43m but pre-tax profit fell from £46,000 to £39,000. There was £166,000 in the bank at the end of April 2017.
IMC Exploration Group (IMCP) has commenced its drilling programme on the zinc licence in south west Ireland. The licence in County Clare is near to other licences where mining companies have achieved encouraging results.
Angelfish Investments (ANGP) is providing a £150,000 loan facility to healthcare company Rapid Nutrition. The interest rate is 10% a year until the end of February 2018 when it rises to 15% a year. If Rapid Nutrition floats before the end of February 2018 the loan is convertible at 13.32p a share. The loan remains convertible after that but it also becomes repayable in instalments over 18 months. Angelfish is still seeking to recover transaction costs related the repaid investment in 4Navitas.
Crossword Cybersecurity (CCS) has licenced blockchain intellectual property to defence-focused ByzGen, which has just raised £500,000 from Regulatory Financial Services Ltd.
NQ Minerals (NQMI) has raised £782,000 at 8.5p a share and paid £400,000 of expenses via a share issue at 10p a share.
Via Developments (VIA1) has raised a further £215,000 from a debenture issue that takes the total value of debentures in issue to £5.11m.
Gunsynd (GUN) has invested £160,000 in a 3.01% stake in standard listed United Oil & Gas. The average cost was 2.7p a share. United has an onshore UK licence and an Italian onshore licence.
AIM
Premier African Minerals (PREM) is raising up to £3.5m at 0.3p a share with the help of PrimaryBid.com. The cash will go towards funding the underground development of the RHA tungsten mine and repaying and cancellation of the YA II loan agreement and D-Beta equity swap.
AP Systems Holdings says that it is considering a bid for RedstoneConnect (REDS). The underlying business of AP has been going since 1985 but AP Systems Holdings is a couple of years old and has only published accounts as a dormant company. The share capital was recently increased followed by a sub division of the shares. It appears that David Anderson still owns 100% of the group.
ITM Power (ITM) is raising £25m via a placing at 40p a share plus up to £4.4m from an open offer at the same price. ITM has £20m of projects under contract and £17m under negotiation. The cash will help to service these projects and finance the winning of additional contracts. The open offer closes on 17 October.
Recruitment software provider Dillistone (DSG) is launching its new software product and this has held back performance in the first half of 2017. The full benefits of the GatedTalent, which enables executives to share their personal information with recruitment consultants on a confidential basis, will not be seen for more than a year. House broker WH Ireland believes that full year profit could fall to £200,000 and it expects the 2018 profit to be flat. Profit is then expected to more than double I 2019 but the exact pace of take u of GatedTalent will be a significant factor in how quickly profit recovers.
Photonstar LED (PSL) significantly reduced its first half costs so even though revenues fell from £2.53m to £2.26m the interim loss decreased from £914,000 to £604,000. Research and development of the new LED systems range is almost complete and the second half sales should be better.
Full year figures from Real Good Food (RGD) show a slump into loss while net debt increased to £16.2m at the end of March 2017. There has been a subsequent refinancing and corporate governance is being improved.
MAIN MARKET
Curzon Energy (CZN) is joining the standard list following the acquisition of coalbed methane licences in Oregon. Curzon believes that gas could be produced before the end of the year. Curzon is raising £2.3m and this will be used to connect five existing wells to a pipeline and drill two more wells. The average cost is $350,000 per well.
Papillon Holdings (PPHP) had £9,000 left in the bank at the end of June 2017 following the costs of the abortive acquisition of Myclubbetting. Papillon has agreed heads of terms to acquire Phestor and Greenway Activated Carbon, which are involved in ultra-supercapacitor development for energy storage and supply of active carbon produced from biomass.
Associated British Engineering (ASBE) says that the level of enquiries for its products are increasing.
Andrew Hore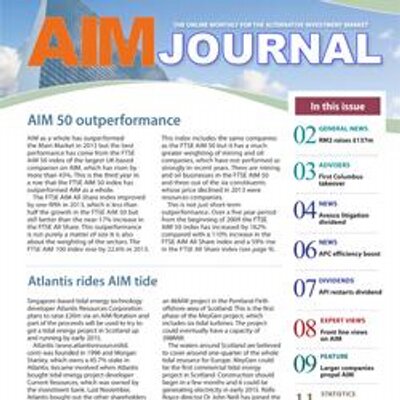 NEX EXCHANGE
Valiant Investments (VALP) has raised a further £52,500 at 0.1p a share and its 84.7%-owned subsidiary Flamethrower has acquired FootballTipsFC.com for £40,000. Subscriptions generate £50,000 a year in revenues for the website which provides football betting tips.
Asia Wealth Group Holdings (AWLP) reported a lower loss in the year to February 2017. Revenues improved from $1.2m to $1.53m, while the loss reduced from $150,000 to $110,000. The main business, Meyer Asset Management, made an improved contribution. The auditor has highlighted that no impairment assessment has been made on the investment in Ray Alliance. There is still $869,000 in the bank, following the acquisition of an investment property for $388,000. Management is assessing acquisitions in the fintech sector.
Block Energy (BLOK) has acquired a producing oil field in Georgia. The 90% working interest in the Satskhenisi production sharing agreement will be acquired for 70 million shares (14.35% of Block), which will be owned by Iksander . The field is near the Norio field where Block already has an interest. The permit runs until 2025 with a potential five year extension. Operating costs are up to $25/barrel and the current production from three wells is 10 barrels a day. The sale price is Brent minus $9/barrel. Block will retain 75% of revenues until more than $10m of capital costs are recovered. The purchase includes $500,000 worth of equipment, which can be used in other fields where Block has an interest.
Via Developments (VIA1) has raised a further £100,000 from a placing of 7% debenture stock 2020. Via has completed the Canal Street development in Manchester and the realised gross development value is £2.28m.
Hellenic Capital (HECP) has acquired an office premises in Leeds for £200,000. This was after the latest interims to June 2017. This is part of the new investing strategy. Net assets fell from £81,000 to £59,000 at the end of June 2017, including cash of £28,000.
Capital for Colleagues (CFCP) has invested an additional £150,000 in portfolio company Computer Application Services. Capital for Colleagues initially invested £150,000 in the Edinburgh-based software company at the beginning of 2016 and the latest investment will double the number of A shares it owns to 300,000.
Ecovista (EVTP) has raised £350,000 at 0.035p a share. This takes the stake owned by Hubwise to 12.45% and Elite CAM Balanced Discretionary Fund to 9.34%
AIM
Asset management performance software provider StatPro (SOG) reported a 23% rise in interim revenues to £21.6m, while underlying earnings per share improved from 1.1p to 1.8p. The interim dividend is unchanged at 0.85p a share. There was an initial two month contribution from the UBS Delta business and the annualised recurring revenues are running at £53.2m, which is before the latest three year contract in Australia. The acquired technology will be integrated with StatPro Revolution.
Telecoms infrastructure equipment supplier Filtronic (FTC) reported a jump in full year revenues from £13.6m to £35.4m thanks to a large order for antennas. There was a swing from a £7m loss to a £2.2m profit. The balance sheet is strong with net cash of £2.6m. Future investment in 5G telecoms infrastructure augurs well for Filtronic. Hargreave Hale has increased its stake from £6.16% to 11.3%.
Real Good Food (RGD) says that its forecast for the year to March 2017 was wrong because two anticipated claims have not materialised and it had incorrectly capitalised certain costs. This will knock £2m off expected profit. This revelation comes a few weeks after Downing invested £2.75m at 35p a share and the share price has subsequently slumped to 20.75p. Payments to Pieter Totte and Peter Salter over a three year period were not separately disclosed. Salter has left the Real Good Food board but Totte continues to survive as executive chairman.
Fairpoint Group (FRP) says it intends to appoint an administrator because of the cost of the lease on its head office costing £1m a year for four years. The IVA and related businesses are still being sold.
AdEPT Telecom (ADT) has acquired IT services provider Atomwide, which provides services to schools and local authorities, for an initial £12m. This adds 4% to this year's earnings and 9% to next year's. It was partly funded by £7.3m convertible loan from Business Growth Fund, which is convertible at 393p a share.
GetBusy (GETB) joined AIM last week and the share price rose to 34.5p. Cloud-based document management software provider GetBusy was spun out of ASX-listed software company Reckon and raised £3m from a rights issue. The two existing software products, SmartVault and Virtual Cabinet, generated revenues of £8m in 2016 – 82% of which is recurring – up from £6.8m the previous year. Accounting firms generate the majority of revenues and GetBusy is trying to expand in other sectors. Next generation software SCIM is being developed in order to make it easier for businesses to interact with customers and become more organised and productive.
Botswana Diamonds (BOD) has raised £543,000 at 1.25p a share and warrants have been exercised at 0.85p a share raising a further £265,000. The cash will finance exploration in Botswana and to assess an inferred resource for Frischgewaagt.
Ascent Resources (AST) has installed the infrastructure at the Petisovci project in Slovenia to enable the gas to be exported.
TechFinancials Inc (TECH) says that 51%-owned DragonFinancials is paying a dividend of $2m and TechFinancials will receive £1.02m. The payment date is 20 August.
Kestrel Partners has slashed its stake in home improvement products supplier entu (UK) (ENTU) from 21.1% to 7.33%. This investment appears a rare mistake for Kestrel which has a good record of building up stakes in technology businesses. Kestrel was still building up its entu stake in the first quarter of this year. The entu share price is around its all-time low so Kestrel will have made a significant loss on this investment. Meanwhile, entu is trying to secure a refinancing but this is likely to mean that the existing shareholders will be left with little in terms of value. The group continues to lose money.
Thor Mining (THR) is acquiring an interest in Kapunda copper deposit in South Australia. Thor is investing up to A$1.8m in convertible loan notes in a company earning a 75% stake in Kapunda. The initial investment is A$200,000. Conversion of the loan notes could give Thor up to 60% of this company. Due diligence on the US lithium assets has gone well and additional mineralisation has been identified. Director Paul Johnson acquired 500,000 Thor shares at 085p each.
A disposal deal for the interiors division of Stanley Gibbons (SGI) has fallen through because the buyer could not come up with the money. There is a termination fee payable and Stanley Gibbons believes that there are other buyers.
MayAir Group (MAYA) has won a $13.6m order to supply filtration and clean room equipment to a Chinese LCD panel manufacturer and most of the revenue will be recognised in 2017.
Empyrean Energy (EME) has raised £1m at 8.5p a share. Drilling has commenced on the Dempsey 1-15 onshore well in California.
Billington Holdings (BILN) says that its structural steel business has won two contracts worth £14m. One is for a London university and the other is for a distribution warehouse in south west England and some of the work will carry over into 2018.
MAIN MARKET
Diesel engines and parts supplier Associated British Engineering (ABSE) reported a higher loss in 2016-17 and there was also a sharp drop in NAV. The weak oil and gas market continues to hold back the group and revenues fell from £1.77m to £1.04m. The loss increased from £621,000 to £962,000, after a large increase in pension costs. The total cash outflow was just over £1mm similar to the previous year. Cash and financial assets total £968,000. There is a 2.3% stake in AIM-quoted SalvaRx. The initial stake was taken when the company was 3legs Resources. The NAV fell from 73p a share to 50p a share. This is despite a decrease in the pension deficit from £1.93m to £1.38m. There are £3.1m of trading losses and £8.5m of capital losses available but there is no deferred tax asset in the balance sheet.
Andrew Hore