Sanderson Group plc SND Half year trading results to the end of March, are ahead of management's expectations with revenue growing to approximately £17.0 million from last years £14.6 million and operating profit increasing by over 30% to £2.8 million from last years £2.1 million. Digital Retail has continued to perform strongly during the six months and achieved further double-digit revenue and operating profit growth.in The Manufacturing business sales orders grew by over 10%.  The Board is confident that it will be able to maintain its progressive dividend policy.

System 1 Group plc Sys1 updates that its Consultancy business stabilised after a difficult 2017/18. Gross profit was down 1% for the year as a whole at £22m but Being 4% ahead in the second half, allowed it to generate underlying pre-tax profits for the year as a whole.
Serabi Gold plc SRB Reports another excellent quarter with a strong start made to 2019 and over 10,000 ounces of gold produced in the first quarter, keeping up the momentum from the end of 2018  and the second successive quarter with production above 10,000 ounces for the first time. Guidance for 2019 is maintained at production  in the range of 40,000-44,000 ounces representing a significant improvement on 2018's production of 37,108 ounces.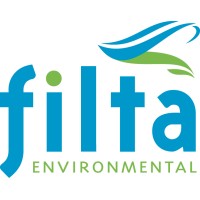 Filta Group Holdings plc FLTA continued to experience strong organic growth for the year to the end of December whilst, at the same time completing two strategically significant acquisitions, moved Filta into a market-leading position. Like for like revenue grew by 23% and like for like EBITDA by 25%. The proposed  final dividend has been increased to 0.92p. per share  on top of the interim dividend  of 0.72p making a total increase for the year of 26%.
IG Design Group plc IGR The strong trading performance continued in the final quarter both delivering revenue and profit growth across all regions in the year to the 31st March.. The Board now anticipates that the financial performance of the Group will be be up significantly  up year on year. The progressive dividend policy is expected to be continued earnings pay-out ratio is also expected to be increasesd at the full year.
Beachfront villas & houses for sale in Greece;   http://www.hiddengreece.net