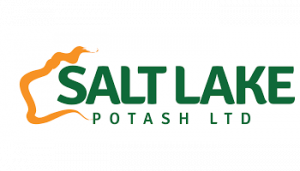 Salt Lake Potash Limited ("the Company") wishes to advise that the Annual General Meeting of the Company will be held at Level 14, 197 St Georges Terrace, Perth, Western Australia on Friday, 30 November 2018 at 11.00am (WST).
The Notice of Annual General Meeting, including an explanatory memorandum in respect of all resolutions to be put to shareholders, has been sent to shareholders and is available to be downloaded from the Company's website: www.saltlakepotash.com.au
The Company is also sending its annual report for the year ended 30 June 2018 to shareholders and it is now available on the Company's website at: www.saltlakepotash.com.au
For further information please visit www.saltlakepotash.com.au or contact:
Clint McGhie

Salt Lake Potash Limited

Tel: +61 8 9322 6322

Colin Aaronson/Richard Tonthat
/Ben Roberts

Grant Thornton UK LLP (Nominated Adviser)

Tel: +44 (0)207 383 5100
This information is provided by RNS, the news service of the London Stock Exchange. RNS is approved by the Financial Conduct Authority to act as a Primary Information Provider in the United Kingdom. Terms and conditions relating to the use and distribution of this information may apply. For further information, please contact 
rns@lseg.com
 or visit 
www.rns.com
.
END