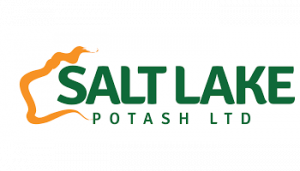 Salt Lake Potash Limited ("Salt Lake" or "Company") advises that trading in the shares of the Company have been halted on the Australian Securities Exchange ("ASX") effective from Wednesday 5 June 2019. The halt was requested by the Company pending an announcement regarding a capital raising.
The trading halt will remain until the earlier of an announcement to the market regarding the above or the opening of trade on ASX on 7 June 2019.
Trading in the Company's ordinary securities will continue on AIM during this period.
For further information please visit www.so4.com.au or contact: 
| | | |
| --- | --- | --- |
| Clint McGhie | Salt Lake Potash Limited | Tel: +61 8 6559 5800 |
| Colin Aaronson/Richard Tonthat/Ben Roberts | Grant Thornton UK LLP (Nominated Adviser) | Tel: +44 (0)207 383 5100 |
This information is provided by RNS, the news service of the London Stock Exchange. RNS is approved by the Financial Conduct Authority to act as a Primary Information Provider in the United Kingdom. Terms and conditions relating to the use and distribution of this information may apply. For further information, please contact 
rns@lseg.com
 or visit 
www.rns.com
.