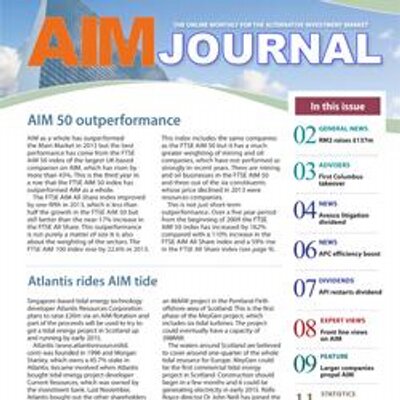 NEX EXCHANGE
Brewer Adnams (ADB) continues to grow its beer volumes and Ghost Ship is behind much of that growth. Interim revenues improved from £31.2m to £33.2m, while there was a swing from a pre-tax profit of £1.86m to a £284,000 loss. There is a one-off cost of £721,000 mainly due to a write down in the value of the Swan Hotel and the costs of removing asbestos and a reduction in the disposal profit from £1.42m to £526,000. Even so, there was a still a sharp drop in underlying profit. The closure of the Swan Hotel knocked £550,000 off profit even before the one-off charges. Beer and spirit sales improved even though the Lagunitas beer distribution rights were sold one year ago. The B share dividend has been increased by 2p a share to 78p a share and the A share dividend has been improved by 0.5p a share to 19.5p a share. The capital investment programme is near to completion and bank debt has risen to £14.4m.
Secured Property Developments (SPD) is still finding it difficult to suitable investment. There was a £12,000 loss in the six months to June 2017. There is £310,000 in the bank and debtors of £415,000. Mark Jackson has increased his stake from 7.6% to 8.6%.
NQ Minerals (NQMI) has raised A$1m at 10 cents a share and A$49,000 at 12 cents a share. NQ has also appointed Adrian Lungan to the board as a non-executive director. He effectively owns 11% of NQ.
Coinsilium Group Ltd (COIN) has an option to acquire 7% of Singapore-based Indorse for SG$350,000. The option lasts for three months and Coinsilium has already invested SG$100,000 (£56,000) via a convertible loan. Along with the convertible, the stake could be 10%. Indorse plans to develop a blockchain-based decentralised network for professionals and it has raised $5.37m from a token pre-sale, which continues until 7 September. Coinsilium received Indorse tokens as part of the convertible investment.
AIM
Share (SHRE) had a strong first half in 2017 and Cenkos has upgraded its forecast on the back of the interims. Revenues generated by the owner of The Share Centre retail stockbroker, increased from £7.2m to £8.9m even though interest revenues continue to decline. Underlying pre-tax profit jumped from £110,000 to £310,000. The investment in digital, such as the upgraded website and app, are starting to pay off but there should be much more to come. Assets under management were one-quarter higher at £4.3bn. The 2017 earnings per share forecast has been raised by 94% to 0.3p and the 2018 forecast by 36% to 0.4p.
Conroy Gold & Natural Resources (CGNR) is being asked to hold another general meeting by Patrick O'Sullivan, who owns 28% of Conroy. O'Sullivan successfully removed six directors at the general meeting last week. However, Conroy says that the proposed appointments of Patrick O'Sullivan, Paul Johnson and Gervaise Heddle did not comply with the company's constitution. The plan is to remove the three directors not affected by the original requisition: Professor Richard Conroy, Maureen Jones and Professor Garth Earls.
There have been more departures from Real Good Food (RGD) and this includes executive chairman Peter Totte. Finance director David Newman has also stepped down and he is replaced by Harveen Rai. Hugh Cawley becomes a non-executive director and Pat Ridgwell is interim chairman. Christopher Thomas moves from non-executive to executive director.
Fiserv has edged up its bid for Monitise (MONI) from 2.9p a share to 3.1p a share, which values the mobile technology company at £75m. Gross cash was £22.2m at the end of June 2017.
Fox Marble Holdings (FOX) has signed a three year agreement with US distributor Pristine Stone NYC, which will act as marketing sales and distribution agent in the US. As part of the deal Fox Marble gets a 5% stake in Pristine, which itself will receive 750,000 warrants in Fox Marble exercisable at 2p a share although that depends on achieving minimum volumes of $1.5m over three years.
Prospex Oil & Gas (PXOG) is acquiring a 50% economic interest in the EIV-1 Suceava concession in north east Romania for €750,000 plus the promise to finance €550,000 of this year's work programme. The operator Raffles Energy owns the other 50%. The area includes an undeveloped discovery but the investment does not include the two producing fields in the area.
LiDCO (LID) has signed its first high use contract in the US. The patient monitoring devices developer has signed a two year contract with a potential two year extension. This order covers 44 monitors. However, disappointing sales in Europe and China, where a registration process has been messed up, have led to a forecast downgrade for this year. Interim revenues are 4% ahead at £3.94m but the full year revenues forecast has been cut from £9.5m to £8.6m, still higher than the £8.2m made last year. This means that the loss will be higher than originally forecast and LiDCO is not expected to move into profit next year.
Altona Energy (ANR) has agreed with its joint venture partners that there should be a different strategy for the coal asset at the Arckaringa site in Australia. The new strategy involves producing coal to create gas to generate electricity. Other by-products will be methanol and ethanol. A specialist adviser has been appointed to report on the best way of progressing with the strategy.
MAIN MARKET
North Midland Construction (NMD) reported a more than doubled interim profit. In the six months to June 2017, revenues increased from £129.6m to £135.1m and pre-tax profit jumped from £512,000 to £1.22m. The main reason behind the improvement was a swing into profit by the telecommunications division. There were lower contributions from construction, because of project delays, and water divisions. The power division fell into loss. One customer still accounts for two-fifths of group revenues. The interim dividend was doubled to 3p a share. The FCA has concluded that it will not take any further action on a breach of the related party rules by the Moyle family as controlling shareholders.
Rainbow Rare Earths (RBW) says that the laboratory assessment of material from the main vein at Gasagwe, which is part of the Gakara project in Burundi, showed an average total rare earth oxide grade of 62.17%. Rainbow hopes to start production at Gasagwe by the end of 2017 and it should produce ore for two years. Rare earths prices have strengthened so the ore is becoming more valuable.
Andrew Hore