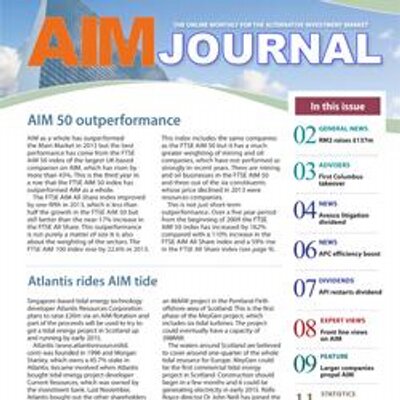 NEX EXCHANGE
Milamber Ventures (MLVP) has signed non-binding heads of terms to acquire vocational training provider Essential Learning Company Ltd and it wants to raise up to £2m. Milamber already owns 15% of Essential, which it acquired for £75,000 last May. The other 85% would be acquired for a deferred payment of £800,000 in cash and £100,000 in shares. There will be an initial payment of £30,000 in shares and the rest is dependent on a number of things including winning a warranty case against the previous owners of Essential, receiving R&D tax credits and the achievement of quarterly profitability. It is also depends on Milamber raising the funding. Loss-making Essential, which provides training for the health, care and education services, generated revenues of £888,000 in the year to March 2017. Essential is in a good position to benefit from government funding of apprenticeships and some of the cash raised by Milamber will go towards growing the business. The two businesses have been working together for six months. A formal agreement should be completed before the end of 2017.
In the first half of 2017, cyber security software developer Crossword Cybersecurity (CCS) more than doubled its revenues from £164,000 to £397,000, although the loss increased to £584,000 due to a rise in administration expenses. There was £1.07m left in the bank. Crossword is working with nine universities.
Housebuilder St Mark Homes (SMAP) plans to raise up to £2m through the issue of bonds with an annual interest charge of 6% via the Crowdstacker platform. The bonds can be put in an ISA. This cash will enable more projects to be taken on. There is currently a development in Sutton and two other developments in south west London where St Mark has a 40% interest. St Mark reported a dip in interim pre-tax profit from £315,000 to £211,000 following a slump in revenues from £1.42m to £71,000. The profit was boosted by a non-cash release of negative goodwill and higher interest receivable. The NAV per share has dipped from 137p to 136p, including £955,000 in cash. That was prior to the payment of the interim dividend of 5.5p a share.
WMC Retail Partners (WELL) says that its Cornucopia development in Cornwall is performing poorly and stemming the loss is a priority. Elsewhere, trading is in line with expectations but the interim loss will be much higher than in the first half of 2016. Cornucopia has been a drain on cash and additional finance is required. A party related to a director has lent WMC £75,000. The interims will be published by the end of September.
AIM
Polemos (PLMO) has secured an initial agreement to acquire US-based cyber security firm SecurLinx Corporation. A share issue at 0.035p a share would value the company at £17.8m. SecurLinx supplies biometric identity management and access control systems for the healthcare sector. Polemos will advance $500,000 to SecurLinx and this is convertible into 3.21% of the company. The consideration could be varied depending on whether on conversion of the loan note in Oyster Oil and Gas the shares are worth more or less than £600,000. A one-for-1,000 share consolidation is planned. Trading in Polemos shares has been suspended.
Energy and commodities software provider Brady (BRY) is in the process of moving towards a SaaS-based model. This led to a higher interim loss and, even though a second half profit is forecast, the full year loss is still expected to treble to £1.8m.A move back into profit is on the cards for next year.
WANdisco (WAND) has cut its cash outflow in the first half of 2017. There was still $9.9m in the back at the end of June 2017, although there is also debt of $3m. Big data and cloud revenues are beginning to grow. Interim bookings for big data and cloud increased from $2.6m to $7m. The addressable market is growing as WANdisco gains contract in new sectors, including healthcare and retail.
Starcom (STAR) has secured a strategic collaboration agreement with a European industrial group, covering track and trace technology for logistics. An initial order for 1,000 Kylos Air units should be delivered in 2017. The arrangement is for three years.
Prospex Oil and Gas (PXOG) is raising £650,000 at 0.35p a share. The cash will finance the work programme for the Suceava concession in north east Romania. There will also be cash left for assessing other oil and gas prospects.
MAIN MARKET
Nanoco (NANO) has signed a commercial supply and licence agreement with a US corporation that wants to use its cadmium-free quantum dot technology in medical devices. The light-therapy devices will treat pain, soft tissue injury and dermatology ailments. Nanoco is also involved in developing optical imaging, diagnosis and therapy for pancreatic cancer with University College London.
Avation (AVAP) reported full year figures in line with expectations with revenues one-third higher at $94.2m. Pre-tax profit was 18% ahead at $21.4m, including aircraft disposal gains of $3.4m in the second half. The dividend was increased by 85% to 6 cents a share.
Andrew Hore