Pearson PSON has brought out a new literacy programme which management has obviously not read.  Had it done so they could have written their 9 month interim management statement in something like English instead of nonsense such as "some 3,600 Full Time Equivalent employees have been notified of exit." – and this from a purveyor of higher education products, who seems to be surprised that its nine month sales have declined by7% although this is glossed over as due to retailer inventory corrections. Come off it. A slump in sales is still a slump in sales however you dress it up in fancy language. Pearson even  claims that this is a good competitive performance even though sales are continuing to suffer from a further 3% fall and sales are trending lower than expected in North American higher education..
Fortunately the declining pound is there to rescue management to the extent that if current exchange rates persist, earnings per share are expected to increase by about 4.5p or some 8%. Saving weak management is not supposed to be the reason for allowing the pound to collapse.
Lok'n Store Group LOK  claims that the year to 31st July was an exciting one which produced an impressive performance with more to come. Document storage more than doubled its profits and self storage performed strongly. The annual dividend is to be increased by 12.5%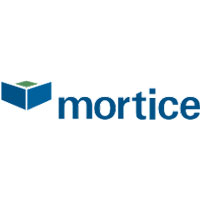 Mortice Limited MORT has enjoyed another strong period of growth with year on year revenue for the first half, up by 57%, including contributions from its two acquisitions which have been performing well.
Image Scan Holdings IGE Sales for the year to the end of September have almost doubled with a rise from £1.7m to £3.3m and margins rising from 38% to 42%. Pretax trading profit for the year is expected to have risen over sixfold to £0.64m. As a sign of continuing success the outstanding year end order book has almost tripled from a year ago and now stands at £1.7m.
Tristel TSTL results for the year to the end of June are ahead of market expectations and the full year dividend is to be increased by 11%. Overseas sales rose by 22% and total turnover by 12%. Pretax profit and EBITDA before share based payments rose by 27% and 26% respectively. Tristel has no debt and there is £5.7m in the bank.
Beachfront Property For Sale In The Greek Islands – visit;   http://www.hiddengreece.net