On Wednesday, after a one day leap of 4%, iron ore rose to a 10 month high of $64.30 per tonne making a rise of 50% since the beginning of the year and nearly 75% since the mid December lows.
Coking coal is not a glamour commodity by any means but on Wednesday that too reached a year's high of $95 per tonne whilst steel making coal was up by 30% from its December lows.
Rio Tinto RIO said that the rally in commodities was not sustainable but as we reported on Wednesday RIO's first quarter growth reached double digit figures with copper up by 27% on the previous quarter.  At the same time BHP Billiton BHP cut its iron ore production target for the first time in fifteen years.
Even silver, which has for a number of years steadfastly refused to perform its expected role as a tracker of gold , has suddenly shot up to become the best performing commodity of 2016, helped by huge demand from hedge funds and Chinese investors. In only eleven days this month the price of silver jumped by by 14%. Hedge funds bullish positions on silver are now at their highest since 2006.  The last time they were so bullish on gold was in 2011 when the price of gold had reached the dizzy heights of $1900 per oz.
The test is not how prices are suddenly emerging from the abyss and soaring onwards and upwards.  Speculation can do all sorts of wondrous things but the real test is whether investment in new projects is following suit and it is. Capital expenditure on new mines has nearly doubled in five months, rising by $50 billion to $108 billion of which a huge $65 billion went on gold and copper mines.
Even rare earths have joined in the party.  China produces 85% of the world's rare earths and has now concentrated its previously fragmented rare earths industry into 5 enormous new companies.  In the first 3 months of this year shipments of rare earth oxides from China rose by over 100%, with March being the second best month on record.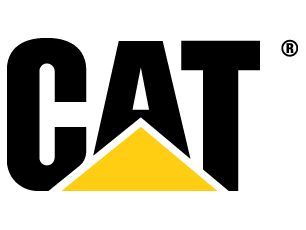 An almost infallible measure of the health of the world's mining industry is Caterpillar CAT. Again as we reported last month, Caterpillars sales figures were forecasting a global collapse in mining production and mining activity. In only a few weeks the turn round has been so dramatic that Caterpillar has had to rush out updated figures showing that the rate of decline in machine sales had fallen sharply in all of its markets and that for March they were down by only 13% compared to March last year, whilst the figures for January and February had been down by 21% and 15% respectively. Hedge funds and speculators do not buy mining machinery.  Only miners do that.
Find beachfront property for sale in Greece at;   http://www.hiddengreece.net