Ocado OCDO The 26 weeks to the third of June was a transformational period for Ocado, claims the CEO but perhaps not the sort of transformation which every company would welcome. Group EBITDA fell by 13.9% and 2017's first half profit before tax of £7.7m was transformed into a loss of £9m.for the current year. First half sales growth however was significantly ahead of the market at 11.7% and retail revenue growth of between 10% and 15% is expected for the current year.

My Sale Group MYSL updates that the year to the 30th June produced another record performance with double digit revenue growth of 10% driving EBITDA growth. Results are expected to be at least in line with the top end of market expectations leading to a significant year-on-year increase in profitability. 
Softcat plc SCT expects that  adjusted operating profit for the year to the 31st July will be materially ahead of prior expectations following an exceptionally good performance in the final quarter. Market conditions have been very favourable and growth against last year has accelerated.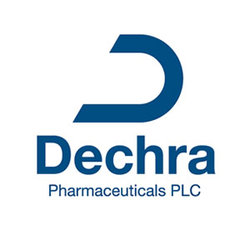 Dechra Pharmaceuticals DPH has delivered another year of strong revenue growth, with reported group revenue for the year to the 30th June showing an increase of 14% at constant exchange rates and 13% at actual rates. North America produced what is described as an excellent performance.
Young & Co Brewery plc YNGA Trading in the current year has started well, with managed house sales for the first thirteen weeks up 8.8% in total and  5.2% on a like-for-like basis and the warm weather getting at least some of the credit.
Begbies Traynor BEG   proposes to increase its total dividend for the year, by 9% the first increase since 2011 and whilst this may be good news for shareholders it does not bode well for the economy. Profit before tax for the year to the 30th April rose from last years £0.6m to £2.3m and basic earnings per share increased from £0.2m to £1.3m
Beachfront villas & houses for sale in Greece;   http://www.hiddengreece.net