Lloyds Banking LLOY produced what it describes as a robust underlying performance during the first nine months of the year with underlying profit down by 4% and operating costs down by 2%. Statutory profit before tax surged by over 50% and earnings per share rose from 1.8p to 2.5p. Third quarter figures however could in no way be described as robust, with earnings per share falling by 75% from last years 0.8p to this years 0.2p Statutory profit before tax fell by 15%, whilst after tax the fall was much greater with a decline of 68%.
Bunzl plc BNZL Weak sterling has made a significant positive impact on 3rd quarter results but Bunzl can not bring itself to enlighten us as to how large that impact was. Group revenue rose by 7% including contributions from acquisitions.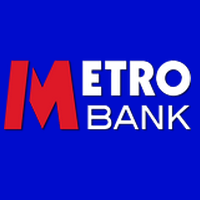 Metro Bank MTRO, that upstart bank which dared to come to the UK with promises of actually trying to meet its customers needs and give them a taste of what proper banking customer service should be, has moved into profit as customers rise towards the million mark.With strong third quarter trading, deposits rose by 66% year on year, lending was up by 73% and revenue by 78%. Underlying profit before tax for the quarter came in at £0.6m compared to the second quarters loss of £3.4m.
Red24 plc REDT Apart from a robust performance by the special risks business, the company has outperformed in some areas and under performed in others. Overall margins have been impacted by a changed sales mix and by adverse currency movements particularly in South Africa and Singapore which have  materially affected the cost base and more than offset the weakness in sterling. The outcome is that the company is now cautious as to its full year performance.
 Beachfront Property For Sale In The Greek Islands – visit;   http://www.hiddengreece.net