Johnson Service Group JSG produced an exceptional first half performance across all its brands with revenue for the 6 months to the 30th June rising by 19.3% and organic growth at 4.8%. Profit before tax was up by 30.3% and the interim dividend is to be increased by 12.5%. Full year results are expected to be slightly ahead of current expectations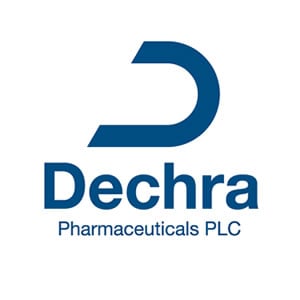 Dechra Pharmaceuticals DPH claims another strong financial performance for the year to the end of June and is raising the final dividend by 16.1%. Acquisitions from the previous year have performed well. Repeated references to pipelines without apparently understanding what they are, spoils the presentation but the figures speak for themselves with revenue growth of 28.3%, underlying EBITDA and profit before tax up by 35.5% and 38.4% respectively but please, no more nonsense like 'pipeline opportunities'.
Michelmersh Brick MBH Claims it is well positioned to produce a strong operational and financial performance in the second half, with forward orders at the half year end on the 30th June ahead of target at 55 million bricks.  Following the acquisition of Carlton Main Brickworks the company is going through a transformational period. First half profit before tax fell from £2.6 to £2.4m and earnings per share  excluding exceptional items were down from 2.57 to 2.3p per share. An interim dividend of 0.7p. per share is to be paid in January.
Randall & Quilter RQIH produced a very strong first half performance, which was significantly ahead of 2016, with pre tax profits more than quadrupling from £1.2m to £5.4m. and earnings per share rising from 1.5p to 7.9p, including a tax credit of 0.5m. Profit after tax rose from £928,000 to £5.9m. and the outlook beyond the current year is described as looking very promising.
Biome Technologies BIOM  saw revenue for the six months to 30th June rise by 38% and group profit up from £1.1m to£1.5m which it describes as an encouraging performance with the Stanelco division order book strong and lengthening.
 Villas & houses for sale in Greece  – visit;   http://www.hiddengreece.net