Intercontinental Hotel Grp. IHG delivers a jargon laden third quarter update indicating that it is very pleased with itself. Net rooms grew at 4.1%, the strongest since 2010 and it is accelerating brand growth around the world. Rev Par 2.3% in the quarter and  2.2% for the year to date.Europe was particularly strong with rises of 7.1% and 6.6% respectively, slightly behind Greater China which led the way, whilst for once the US lagged. The financial position of the company is robust.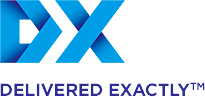 DX (Group) plc DX admits it has gone through a particularly challenging time and turned last years profit of £11.5m into a reported loss before tax of of £82.3m. for the year to the 30th June. Exceptional items of £80.7m. included everything but the kitchen sink, from goodwill impairment of £72.4m to provisions for property delapidations, professional costs and senior management departures. Adjusted earnings per share or the year collapsed to 0.1p from last years 4.9p. Now the company is focused on its operational and financial under performance, new business has risen by 20%, major new contracts have been signed and a new leadership team has been appointed. So investors who believe in bottom fishing, get your hook, line and sinkers out and see what you can catch.
Octagonal plc OCT is extremely pleased with its record revenue and profits for the six months to the 30th September, during which revenue grew by 17.5% and net profit by 40%. The pleasure is added to by the fact that  the second quarter is usually impacted by reduced summer trading and revenue negative currency movements had an impact on revenue.
Ascent Resources AST expects that the long awaited process of the re certification by the Croation authorities of the export pipeline, which will allow export production to commence, is now awaited. An exchange of signatures can now be expected within a short time frame.
Beachfront villas & houses for sale in Greece    http://www.hiddengreece.net