Sainsbury J plc SBRY You know that Sainsbury has a serious problem when the best which it can find to say about Chistmas is that Convenience stores hit a new record on Christmas Eve. Management gives the impression that it is lost for words and so it should be. It has been absolutely trounced during the Christmas quarter by that Bradford upstart and arch enemy, Morrisons.The only explanation it can manage to offer is the stunning "Retail markets are highly competitive and very promotional and the consumer outlook continues to be uncertain." I think most people apart, apparantly from Sainsbury's management, already knew that.
For the 15  weeks to the 5th January total retail sales fell by 0.4% and like for like retail by 1.1%. Grocery did do better with a rise of 0.4%, whilst as a continuing sign of the times, Grocery online and Convenience positively surged by 6% and 3% respectively. The company has had to admit that it could not compete on General Merchandise because the market is highly competitive and promotional and sales declined by 2.3% with margins under pressure.
Sainsburys does however have a solution. It has a new priority. It is going to "further enhance its differentiated food proposition" – in other words management will, as usual in these circumstances, seek refuge in jargon in the hope that nobody will notice it has been reduced to meaningless twaddle as a first line of defence.
Taylor Wimpey TW produced another strong performance in the year to the 31st December. Home completions increased by 3%  and 3,416 affordable homes were delivered as against 2809 in 2017. What happened to the unaffordable homes, nobody bothers to say. Presumably they were dumped in Barnsley. The overall average selling price remained flat at £264k which is never a sign of a boyant market.The order book did however rise strongly during the year from 7,136 homes in 2017 to 8,304 homes in 2018.
Ted Baker TED increased sales by 12.2%  in the five week period from 2 December 2018 to 5 January 2019. E-commerce sales did even better with an increase of 18.7%  and now account for 25.7% of total retail sales. The company regards this as a good performance attained despite the "continuing challenging external trading conditions across its markets."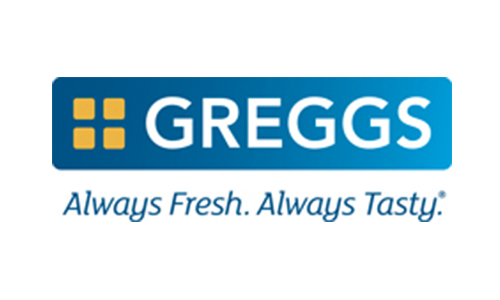 Greggs plc GRG With fourth quarter total sales up 7.2%  Greggs claims a very strong finish to a year of significant strategic progress.. Many managements are beginning to learn that they can make themselves look really good by  stressing how serious market problems, which they have to overcome, are. So Gregg's achievements  were achieved despite the well-publicised challenges in the consumer sector but In 2019 things will get even better. In 2019 it will execute the "supply chain change programme" despite  ( chorus please,altogether now )"the many economic and other uncertainties hanging over the consumer environment."
Find beachfront villas & houses for sale in Greece;   http://www.hiddengreece.net