Salt Lake promotes Lake Way demonstration numbers
SALT Lake Potash has outlined a demonstration-style development in Western Australia that could cost A$50 million to build and be capable of yielding 50,000 tonnes per product selling for about $667 per tonne at a cost of $387/t FOB.
Notionally at least, such a margin would generate annual cashflow at an operational level of $14 million per annum.
The demonstration project at Lake Way is based on previously mined gold open pits at Lake Way near Wiluna containing super-saturated brine, and is intended to validate the technical and commercial viability of large scale brine SOP production of 400,000 tonnes per annum.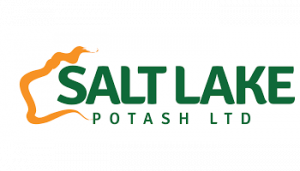 Salt Lake Potash believes a full scale project development – at Lake Wells, east of Wiluna – could produce at operating costs of $185/t FOB.
Assuming positive feasibility work Salt Lake Potash's objective is to produce initial harvest salts in mid-late 2019 for initial SOP production in early 2020, subject to permitting, weather and other parameters.
Link here to read the full article