Crawshaw CRAW  having been forced to cancel its final dividend has had the audacity to claim that the year to the 29th January was a year of strategic progress. The only progress, strategic or otherwise, was that management at last woke up to the fact that it had ceased to "resonate" with customers who had been departing in ever increasing numbers.
Like for like sales fell by 7.3% during the year, the underlying operating loss quadrupled to £1.1m. and the statutory loss rose five fold to £1.4m. Customer numbers are still falling sharply, with the first ten weeks of the current year producing a decline of 4.5%, which Crawshaw describes as a "bounce back".  At least it is an improvement on the third and fourth quarter losses of 13% and 7.4% but no way, outside cloud cuckoo land, can a decline be described as a bounce back .
One can only wonder for how much longer shareholders will continue to "resonate" with management and the board. Let us hope that new board advisor Ranjit Boparan and his £5.1m investment for a 29.9% stake (and warrants to acquire a further 20.1%) turns the company around.
Croda International CRDA saw the improving sales trend seen in the final quarter of 2016, continuing through  the first quarter of 2017 to the end of March. constant currency sales rose by 4.9% with strong organic growth. Asia led the way geographically with a rise of 11%, whilst Performance technologies started the year with an exceptional; performance as sales grew by 11.4%.
GKN plc GKN updates that it has delivered good organic sales growth since the 1st January, with aerospace lower than expected and the automotive market better than expected.However the first quarters growth rate may not be continued throughout the rest of the year.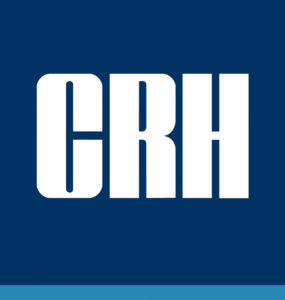 CRH plc CRH Like for like group sales during the quarter to the 1st April grew by 3%, europe leading the way with a rise of 6% and Asia falling behind due to price competition in the Philippines which is expect to continue in the second half of the year.