AA Plc AA. Reports a robust H1 for Roadside and Insurance. Trading EBITDA rose 1% to £193m reflecting gains in insurance broking as well as reduced Head Office costs. Chairman John Leach said the Board "is very pleased that Simon Breakwell has agreed to take the role of CEO on a permanent basis"
Animalcare Group ANCR says pre-merger trading for 12 months ended 30th June 2017 was in line with the Board's and market expectations. Total revenues were up 7.9% at £15.87m, underlying operating profits grew 11.8% to £3.57m. The enlarged group is confident in prospects for growth and expectations for earnings accretion in 2018 and beyond.
Barr (A.G.) BAG says interim revenues grew 8.8% to £136.6m, while PBT fell to £19.4m (2016 : £21.1m) including an exceptional credit of £1.9m. Free cash flow of £20m has resulted in a net cash position of £7.9m (2016 : net debt (£6.6m) and an 5% hike in the interim dividend has been declared. The Company remains on course to meet the FY expectations.

Ebiquity EBQ reports a 5.6% rise in total revenue to £44.6m, and underlying PBT down 21.8% to £6.2m, in line with market expectations and implementation of growth acceleration plan. Underlying operating cashflow conversion increased significantly to 89.2%, while net debt decreased as expected by £1.8m to £26.3m. EBQ remains on track to meet FY expectations.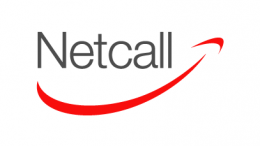 Netcall NET reports a significant increase in mix of cloud services contracts, with an order book of contracted future minimum revenues up 13% to £17m. Annualised recurring core revenues increased by 8% to £11.8m, while adjusted EBITDA increased 1% to £4.49m. A final dividend of 1.16p is proposed, an increase of 5%.
Thomas Cook TCG publishes a pre-close trading update, and says summer 2017 is closing out as expected, with FY underlying EBIT outlook unchanged. Overall Group bookings remain in line with expectations, up 11% compared to this time last year, with average selling prices up 1%.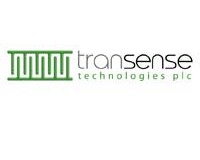 Transense Technology TRT reports FY revenues steady at £2m (2016: £2.08m), and pre tax losses from continuing operations of £2.16m (2016: Pre tax profit of £1.59m, adjusted pre tax loss of £1.17m). Executive Chairman David Ford, said: "The forward looking cash flow based on the anticipated level of activity indicates that the Group should have sufficient funds available for the short to medium term"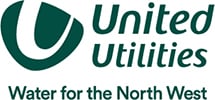 United Utilities UU. says FY revenue is expected to be just under 3% higher than the first half of last year, reflecting regulatory revenue changes, partly offset by the accounting impact of Water Plus business retail joint venture, which completed on 1 June 2016. Underlying H1 operating profit for 2017/18 is expected to be higher than the first half of 2016/17