Cadence Minerals (AIM/NEX: KDNC; OTC: KDNCY) is pleased to announce that further to its announcement on the 21 May 2019  it has entered into a binding investment agreement ("the  Agreement") with Indo Sino Pte. Ltd. ("Indo Sino") to invest in and acquire up to a 27% interest in the former Anglo American plc ("Anglo American") and Cliffs Natural Resources ("Cliffs") Amapá iron ore mine, beneficiation plant, railway and private port ("Amapá Project") owned by DEV Mineração S.A. ("Amapá").
Further information on the project is available in the Company's announcement of the heads of terms in relation to the investment on 21 May 2019 and the terms of the binding investment agreement are consistent with the heads of terms.
https://www.londonstockexchange.com/exchange/news/market-news/market-news-detail/KDNC/14082106.html
Details of the Agreement with Indo Sino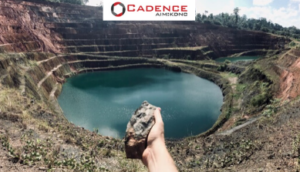 The Agreement with Indo Sino is to invest in and acquire up to a 27% of a joint venture company Pedra Branca Alliance Pte. Ltd. ("JV Co").  On approval of the Judicial Review Process ("JRP") and the transfer of equity of Amapá to the JV Co the JV Co will own 99.9% of the Amapá Project. Should Indo Sino seek further investors or an investment in the JV Co the agreement also provides Cadence with a first right of refusal to increase its stake to 49% in the JV Co.
To acquire its 27% interest Cadence will invest US$ 6 million over two stages in JV Co. The first stage is for 20% of the JV Co the consideration for which is US$2.5 million. The second stage of investment is for a further 7% of JV Co for a consideration of US$3.5 million. If Cadence is unable to complete the second stage of the investment or not exercise its right of first refusal under the terms of the Agreement, Indo Sino will have a twelve-month option to buy the shares in JV Co held by Cadence for 1.5 (1 ½) times the price paid by Cadence for such shares.
Cadence's investment is conditional on several material pre-conditions, which include the grant of key operating licences and the release of bank securities over the asset. On completion of Cadence's investment (not including the first right of refusal) our joint venture partner Indo Sino will own 73% of JV Co. The Agreement also contains security and default clauses which if triggered causes an upwards adjustment mechanism to allow Cadence to either receive cash from JV Co or receive additional shares in JV Co. In the latter case Cadence's shareholding in the JV Co will not go above 49.9%.
On completion of the US$ 6 million investment Cadence will have the right to appoint two members to a five-member board with the remaining three comprising of one member jointly appointed by Cadence and Indo Sino and two appointed by Indo Sino.
– Ends –
The information contained within this announcement is deemed by the Company to constitute inside information under the Market Abuse Regulation (EU) No. 596/2014.
For further information:
| | |
| --- | --- |
| Cadence Minerals plc |                                                    +44 (0) 207 440 0647 |
| Andrew Suckling | |
| Kiran Morzaria | |
| | |
| WH Ireland Limited (NOMAD & Broker) |                                 +44 (0) 207 220 1666 |
| James Joyce | |
| James Sinclair-Ford | |
| | |
| Novum Securities Limited (Joint Broker) |                                 +44 (0) 207 399 9400 |
| Jon Belliss | |
Qualified Person
Kiran Morzaria B.Eng. (ACSM), MBA, has reviewed and approved the information contained in this announcement. Kiran holds a Bachelor of Engineering (Industrial Geology) from the Camborne School of Mines and an MBA (Finance) from CASS Business School.
Forward-Looking Statements:
Certain statements in this announcement are or may be deemed to be forward-looking statements. Forward-looking statements are identified by their use of terms and phrases such as "believe" "could" "should" "envisage" "estimate" "intend" "may" "plan" "will" or the negative of those variations or comparable expressions including references to assumptions. These forward-looking statements are not based on historical facts but rather on the Directors' current expectations and assumptions regarding the Company's future growth results of operations performance future capital and other expenditures (including the amount. nature and sources of funding thereof) competitive advantages business prospects and opportunities. Such forward-looking statements reflect the Directors' current beliefs and assumptions and are based on information currently available to the Directors.  Many factors could cause actual results to differ materially from the results discussed in the forward-looking statements including risks associated with vulnerability to general economic and business conditions competition environmental and other regulatory changes actions by governmental authorities the availability of capital markets reliance on key personnel uninsured and underinsured losses and other factors many of which are beyond the control of the Company. Although any forward-looking statements contained in this announcement are based upon what the Directors believe to be reasonable assumptions. The Company cannot assure investors that actual results will be consistent with such forward-looking statements.