Cadence Minerals (AIM/NEX: KDNC; OTC: KDNCY) is pleased to note that the momentum at Auroch Minerals (ASX: AOU) Arden and Bonaventura Projects continues to build. Auroch has partnered with DDH1 Drilling for what it refers to as an 'aggressive maiden drilling programme', targeting up to 5,000m of high-grade base-metals and/or gold mineralisation across seven high-priority target areas. The drilling is expected to commence this month.
Highlights: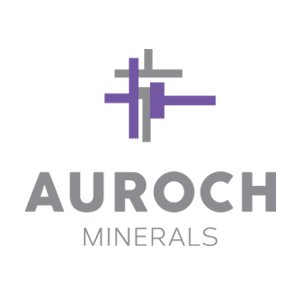 Maiden exploration drill programmes to be undertaken by DDH1 Drilling
Drilling is expected to commence this month, with up to 5,000m of RC and diamond drilling planned concurrently at Arden and Bonaventura Projects
Arden drill programme to target high-grade zinc, copper and cobalt mineralisation across 3 identified prospects
Bonaventura drill programme to explore for high-grade zinc, copper and gold mineralisation across 4 high-priority target areas
Drilling programmes are fully-funded from strong balance sheet
Cadence currently owns approximately 7% of the equity in Auroch Minerals, which is an exploration company targeting principally zinc, cobalt and lithium.
The full release can be found at: http://www.investi.com.au/api/announcements/aou/83100bdc-52e.pdf
Cadence Minerals CEO Kiran Morzaria commented: "Following on from the early IP survey results, we are as enthused as the management team at Auroch at the quite exceptional potential of the prospects at Arden and Bonaventura Projects."
"Comments from Auroch CEO Aidan Platel best sum up the current scenario: 'To have seven high-priority drill targets with great potential for high-grade mineralisation and significant scale for our maiden programme is quite extraordinary; we really are just seeing the tip of the iceberg in terms of exploring the large areas covered by our two projects."
This announcement contains inside information for the purposes of Article 7 of EU Regulation 596/2014.
– Ends –
                                          For further information please contact:
Cadence Minerals plc     +44 (0) 207 440 0647            WH Ireland Limited          +44 (0) 207 220 1666
Andrew Suckling                                                              (NOMAD & Broker)
Kiran Morzaria                                                                 James Joyce / James Sinclair-Ford
Hannam & Partners LLP   +44 (0) 207 220 1666          Square1 Consulting        +44 (0) 207 929 5599
(Joint Broker)                                                                 David Bick
Neil Passmore / Giles Fitzpatrick
About Cadence Minerals:
Cadence is dedicated to smart investments for a greener world. The planet needs rechargeable batteries on a global scale – upcoming supersized passenger vehicles, lorries and buses – require lithium and other technology minerals to power their cells. Cadence is helping find these minerals in new places and extracting them in new ways, which will meet the demand of this burgeoning market. With over £30 million vested in key assets globally, Cadence is helping us reach tomorrow, today.
Cadence invests across the globe, principally in lithium mining projects. Its primary strategy is taking significant economic stakes in upstream exploration and development assets within strategic metals. We identify assets that have strategic cost advantages that are not replicable, with the aim of achieving lower quartile production costs. The combination of this approach and seeking value opportunities allows us to identify projects capable of achieving high rates of return.
The Cadence board has a blend of mining, commodity investing, fund management and deal structuring knowledge and experience, that is supported by access to key marketing, political and industry contacts. These resources are leveraged not only in our investment decisions but also in continuing support of our investments, whether it be increasing market awareness of an asset, or advising on product mix or path to production. Cadence Mineral's goal is to assist management to rapidly develop the project up the value curve and deliver excellent returns on its investments.
Forward-Looking Statements:
Certain statements in this announcement are or may be deemed to be forward-looking statements. Forward-looking statements are identified by their use of terms and phrases such as ''believe'' ''could'' "should" ''envisage'' ''estimate'' ''intend'' ''may'' ''plan'' ''will'' or the negative of those variations or comparable expressions including references to assumptions. These forward-looking statements are not based on historical facts but rather on the Directors' current expectations and assumptions regarding the Company's future growth results of operations performance future capital and other expenditures (including the amount. nature and sources of funding thereof) competitive advantages business prospects and opportunities. Such forward-looking statements reflect the Directors' current beliefs and assumptions and are based on information currently available to the Directors.  Many factors could cause actual results to differ materially from the results discussed in the forward-looking statements including risks associated with vulnerability to general economic and business conditions competition environmental and other regulatory changes actions by governmental authorities the availability of capital markets reliance on key personnel uninsured and underinsured losses and other factors many of which are beyond the control of the Company. Although any forward-looking statements contained in this announcement are based upon what the Directors believe to be reasonable assumptions. The Company cannot assure investors that actual results will be consistent with such forward-looking statements.