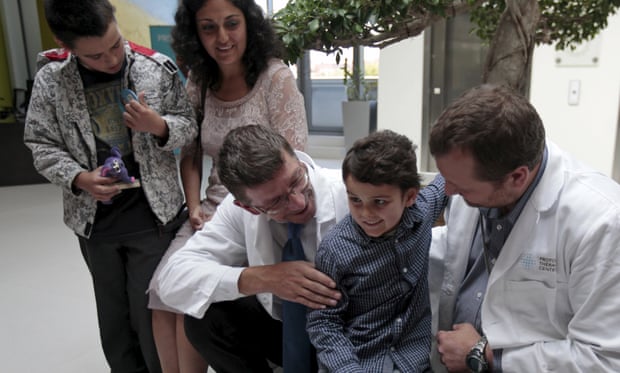 Published in The Guardian today. Parents of brain cancer survivor say they are proud of their son, who has recovered well after proton beam therapy in Prague.
The father of brain cancer survivor Ashya King has said he is proud as his son returns to school full time.
Brett King said six-year-old Ashya was doing very well after recovering from proton beam therapy for his rare condition.
King and his wife, Naghmeh, sparked an international manhunt after they took Ashya, then aged five, from Southampton general hospital without doctors' consent in August 2014.
They were arrested a few days later in Spain and spent several nights in prison away from their son before being released. A high court judge later approved the move to take Ashya to Prague for proton therapy.
Full article here