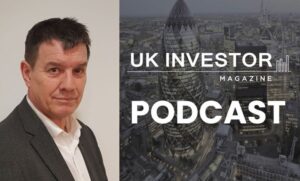 We once more welcome Alan Green back to the UK Investor Magazine Podcast for our weekly exploration of UK equities and global markets.
UK inflation was today's topic of discussion before we drilled down into BP (LON:BP), Blue Prism (LON:PRSM) and Karelian Diamonds (LON:KDR).
UK inflation rose to 2.1% in May as fuel, recreational goods and clothing helped prices higher as the economy reopened. A reading of 2.1% is marginally above the Bank of England's target rate of 2% but with signs prices could elevated, there may be concerns in some corners of the market that it will force the BoE to hike rates in an economy not fully recovered from the pandemic.
As a gauge of the market's feeling around potentially higher rates in the future, GBP/USD spiked higher by 40 points to GBP/USD 1.4120 in immediate reaction, before falling back.
Fuel prices rose 17% year-on-year, the biggest jump since 2017 as oil prices continued their march higher.