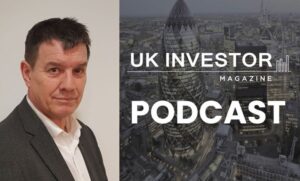 Inflation has unnerved markets sending bond yields higher and shares higher. This Podcast addresses the dynamics around higher inflation and what it means for shares listed in London.
Alan Green joins us to look at FTSE 100 Bond-proxies that have the characteristics of strong cash flows and reliable shareholder distributions and explore the outlook in an environment of rising bond yields.
With multiple analysts and economists predicting a commodities super cycle, we touch on FTSE 100 mining shares and how much of a metals rally is already priced into shares.
Mode listed in London last year and investors have questioned ever since whether the Banking App company can be compared to the hugely successful Argo Blockchain. We look at this comparison and whether it would be sensible to make comparisons.
We discuss Cadence Minerals (LON:KDNC), Mode (LON:MODE) and Itaconix (LON:ITX).