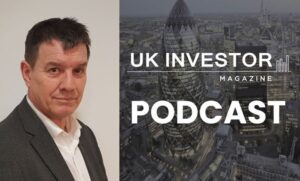 Alan Green joins the UK Investor Magazine Podcast as we await trading in Coinbase, the cryptocurrency dealing platform which could be valued at $100bn.
The Coinbase IPO marks the move of cryptocurrencies to the mainstream and we question what it could mean for assets such as Bitcoin if investors view Coinbase's listing as a 'buy the rumour, sell the fact' moment.
Major investment banks and institutional investors have changed their stance on Crypto with this IPO, many who warned against investing in the assets, or even called them a Ponzi scheme, are now showing interest and working them into their business models.
After the busiest quarter for IPOs on the London Stock Exchange since 2007, we touch on Mast Energy Developments who began trading today, changing hands at 15p having set an IPO price of IPO.
The three UK equities we explore in this episode are ECR Minerals (LON:ECR), Open Orphan (LON:ORPH) and Blencowe Resources (LON:BRES)