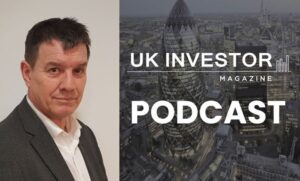 Alan Green joins the Podcast as news filters through Burberry has been the first British luxury brand to feel the wrath of China over pressure on their human rights abuses. This follows similar action against Nike which sent the sports brand share price spiralling.
In a Podcast packed full of commodities companies we look at the potential for China to damage the business model's of FTSE 100 miners who export commodities from Australia to China. China has recently put restrictions on Australian exports and has managed to find alternatives from other neighbours.
If they decide to ramp up restrictions as part of a backlash against the West, the impact for the FTSE 100 could be devastating.
We discuss Echo Energy (LON:ECHO), Union Jack Oil (LON:UJO) and Caerus Mineral Resources (LON:CMRS)