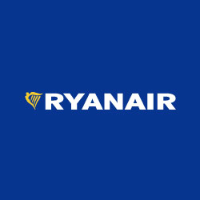 Ryanair Holdings RYA has more than halved its planned UK growth from 12% to 5% because of weaker sterling and slower economic growth. For the half year to 30th September profits rose by 7% on fares down by 10% and unit costs also down by 10%. Basic earnings per share for the half year rose by 15%. Some competitors have been  unable to stand the competition and have closed bases and routes. The 18% fall in sterling has reduced full year guidance by 75m Euro.
Hiscox HSX In the 9 months to 30th September material foreign exchange gains helped Hiscox to increase gross written premiums by 20.9%, compared to 14.3% in local currency. All segments put in a strong performance but Hiscox London Market and Hiscox RE continued to find trading conditions difficult and margins are evaporating in some areas.
Keywords Studios KWS Revenues and adjusted profit before tax will be significantly ahead of current market expectations for the year to 31st December, with adjusted profit before tax   expected to be not less than 14m. Euro.
Fevertree Drinks FEVR   has continued to perform strongly in the second half, particularly in the UK and anticipates that results for the year to 31st December will be materially ahead of current market expectations.
EKF Diagnostics EKF  Revenue and adjusted EBITDA will exceed current market expectations for the year to the end of December. Early fourth quarter trading has been materially higher than budget and exceeds the previous revised figures.
Dignity DTY Underlying operating profit fell by 2.9% in the 39 weeks to the end of September, slightly ahead of expectations, as the number of deaths declined by 2.9% at the same time as the company lost market share.
Villas & Houses For Sale In The Greek Islands – visit;   http://www.hiddengreece.net