Home » Posts tagged 'rthm'
Tag Archives:
rthm
NEX EXCHANGE
Primorus Investments (PRIM) says that investee company Sport:80 has delayed its flotation because it has been tidying up its shareholder register. Fintech company Engage Technology is also seeking to float later in 2019 following new product launches. Engage raised £2.6m at £22 a share at the end of 2018, whereas the average buying price by Primorus was £20.03 a share. Investee company, AIM-quoted Greatland Gold (GGP) has published results from the second drilling campaign at Havieron in Western Australia. Every drill hole intersected mineralisation and they extend the overall mineralisation. Drilling will recommence in March. Primorus has raised cash by selling most of the stake in UK Oil and Gas (UKOG) and Primorus was debt free at the end of 2018.
NEX has decided not to suspend trading in the shares of VI Mining (VIM) even though its corporate adviser Daniel Stewart is no longer a member of NEX. VI Mining had little or no notice of its adviser's withdrawal. A new corporate adviser is being sought.
Milamber Ventures (MLVP) has acquired apprenticeship training provider Astara Training for £16,666 in shares at 9p each. Milamber lost £179,000 in the third quarter and there was £30,000 in the bank at the end of 2018.
Panther Metals (PALM) has announced the initial results of exploration activity at the Bear Lake project in Ontario. There was gold in soil anomalies at four of the five areas tested. Four areas have quartz vein sample assays above 5g/t gold. Two samples had large grade samples. The next phase of exploration is being planned and could start in the second quarter of 2019.
Auxico Resources Canada Inc (AUAG) has signed a deal that could enable it to earn a 70% interest in a joint venture that owns the Palha tantalum property in northern Brazil.
AIM  (February 2019 AIM Journal available here)
DP Poland (DPP) is running short of cash and is more than doubling its share capital through a heavily discounted placing raising £5.3m at 6p a share, with the possibility of an additional £500,000. The Domino's Pizza franchisee for Poland has found competition is getting tougher and growth has slowed. The cash is required to cover losses and open more outlets. Peter Shaw is stepping down as chief executive at the end of June, nearly a decade after founding the business.
Ticketing and queueing technology provider Accesso Technology (ACSO) is reviewing its investment priorities although it says that 2018 figures should be broadly in line with expectations. These will be published on 27 March. A deal fell through and this cost $1.7m. Tom Burnet is moving from executive chairman to a non-exec role. The share price is less than one-third of last year's high. BlackRock has cut its stake below 5%.
Midatech Pharma (MTPH) has launched a placing and 0.318-for-one open offer to raise up to £4.75m at 3.85p a share on top of the £8m subscription by former AIM company China Medical System Holdings, which will licence products for the Chinese market. The clinical trial for cancer treatment MTD201 will cost up to £7m.
Duke Royalty (DUKE) is acquiring its UK rival Capital Step and this will double the size of the portfolio to eleven investments and diversify it in terms of sectors. There is an initial £10m cash payment and the assumption of debt of £11.65m. There is performance related consideration of up to £1.5m. The deal is immediately earnings enhancing.
Visa has increased its bid for Earthport (EPO) from 30p a share to 37p a share, which beats the Mastercard offer of 33p a share. The latest bid values Earthport at £247m.
Taptica (TAP) has launched a recommended bid for RhythmOne (RTHM) and this will create one of the largest video advertising companies in the US. The offer is 28 Taptica shares for every 33 RhythmOne shares. Taptica shareholders will own 50.1% of the enlarged group. A $15m share buyback programme is planned after the merger. Ofer Druker will become chief executive.
Polemos (PLMO) has finalised the details of its reverse takeover of Digitalbox Publishing for £10m in shares and it is also acquiring the owner of the Daily Mash satirical news website for up to £1.2m in cash and shares. The model for the Entertainment Daily website will be used to improve the performance of the Daily Mash. A placing will raise £1.02m at 14p a share. The company will change its name to Digitalbox.
Hardide (HDD) is raising £3.6m at 1.5p a share so that it can move to new premises in the UK and invest in additional equipment. The surface coatings company is experiencing increasing demand from the oil and gas sector and there is potential for orders from aerospace companies. It will take two years to fully equip and move into the new facility. Hardide also intends to consolidate 40 shares into one new share.
finnCap has raised its forecasts for Tracsis (TRCS) following recent acquisitions. There is a 3% increase in earnings per share for this year and an 11% rise to 30.5p next year.
Stride Gaming (STR) has traded in line with previously downgraded expectations. Cost cutting continues to cover higher regulatory and tax costs. The online gaming operator will report a lower profit in 2018 and it is set to fall again in 2019. Net cash was £22.1m at the end of 2018.
Bowmark Capital has offered 110p a share for Tax Systems (TAX) and discussions continue. Tax Systems reduced net debt from £20.5m to £13.9m by the end of 2018. Pre-tax profit of £5.8m is forecast for 2018.
Victoria (VCP) has sold surplus land in Kidderminster for £2m. The land was in the books for £100,000 but it has obtained planning consent for housing.
Starcom (STAR) has renegotiated its agreement with Xplosive in South Africa, having originally announced it in October 2017. Xplosive has signed a 36-month agreement to pay a monthly fee for each of the Kylos units supplied for the monitoring of cattle. The fees are higher in the first six months and then reduce. The agreement should be worth $500,000.
Strix Group (KETL) has offered to acquire most of the assets of HaloSource (HAL) for $1.3m. Strix has provided working capital of $100,000. Due diligence is being carried out on the water filtration technology and if the deal goes through the cash will pay creditors, but there will be nothing for shareholders.
Prospex Oil and Gas (PXOG) has announced that the Selva gas field in northern Italy has net 2P reserves of 13.3bcf and there are 2.26bcf attributable to Prospex, which has a 17% stake. Selva could start production in 2020 at a rate of up to 150,000 cubic metres/day.
Tau Capital (TAU) plans to raise cash via a placing through Peterhouse and then a capital distribution will be made to all shareholders. This will enable Tau to seek an acquisition. It has until 18 April to secure a deal or trading in the shares will be suspended. Armstrong Investments has increased its stake from 11.7% to 15.7%.
Evgen Pharma (EVG) says that the SFX-01 clinical trial for subarachnoid haemorrhage is on course having completed recruitment and the primary endpoints should be available in the second quarter. Partners Investment Company has acquired at 3.15% stake.
Sports Direct International (SPD) made a £15m offer to buy Patisserie Valerie from the administrator, but this was not deemed enough. Even a higher selling price won't provide anything for Patisserie Holdings shareholders.
MAIN MARKET  
Solicitor DWF plans to raise £75m via a March flotation an some of the cash will repay members' capital contributions as well as invest in the business. Existing shareholders will also sell shares and partners' remaining stakes will be locked up until April 2024.
Two former AIM-quoted companies are coming together to join the standard list. Daniel Stewart Securities, which is closing its broking business, is making an offer for Atlantic Carbon, which was previously known as Atlantic Coal, where Adam Wilson, who has had connections with Daniel Stewart, is executive chairman. Singapore-based backer Epsilon Investments refused to put more money into the broker and that is why it is closing. Epsilon holds a majority stake in Hyde Park Holdings, which owns broker Novum Securities. Last October, SeeThruEquity research suggested that Atlantic had an equity value of $86.8m and $68m of debt. In 2017, Atlantic was the largest producer of anthracite in the US with a market share of one-third based on 1.18 million tonnes produced. Atlantic is expected to have moved into profit in 2018, although it did generate cash from operations in 2017. The owners of more than 50% of Atlantic shares have agreed to accept the bid of 1.5587 shares for each Atlantic share.
Thalassa Holdings (THAL) is offering 14.64p a share in cash and 0.26 of a share for each share in The Local Shopping REIT. Thalassa already owns 25.5% of the bid target, which is valued at 32.8p a share. The bid is an alternative to the winding up of The Local Shopping REIT.
Blockchain Worldwide (BLOC) is no longer acquiring blockchain technology developer Chorum Group because of political uncertainty affecting the UK equity markets. Former Avanti Communications boss David Williams is the director of Chorum. Blockchain Worldwide has more than £1m in the bank and is also looking at other technology sectors for acquisitions.
Drilling of the Colter appraisal well in Dorset has commenced and United Oil and Gas (UOG) has a 10% interest. The drilling should take three weeks. The Selva gas field in Italy has net 2P reserves of 2.7bcf attributable to United, which has a 20% stake. Selva could start production in 2020. United intends to move to AIM.
Oil and gas producer Zenith Energy (ZEN) has raised £607,000 in Canada and the UK at C$0.05 a share and 3p a share respectively.
Motor finance provider S and U (SUS) has confirmed that its figures for the year to January 2019 will be in line with expectations. The Aspen property bridging loan business had a loan book of £18m at the end of January 2019. Cautious lending criteria means that new business has slowed in recent months and this has led to a 5% 2019-20 earnings downgrade to 230.1p a share.
BATM (BVC) has won a $3.2m cyber security contract and this takes contracted revenues from this government customer to more than $10m. The latest contract will be delivered this year.
Chesterfield Resources (CHF) is expanding its exploration programme in Cyprus. Initial drilling in an area near historic mining has shown gold, copper and zinc mineralisation. Chesterfield is also applying for licences to extend its licence area.
Dev Clever (DEV) has launched pay per play multi-player, virtual reality game Vanguard: Fight for Rudiarius in Harlow shopping centre. The game will be rolled out to other UK sites.
Bluebird Merchant (BMV) has applied for a grant to help finance drilling at the Kochang project in South Korea and there should be news by the end of the month. There has also been a permit application to develop Kochang.
Andrew Hore
Begbies Traynor BEG claims that a winter of discontent has impacted business with 481,000 now in significant financial distress.  Those  in 'critical' financial distress increased by 25% year on year as the year came to a slow end and stand at  2,183. Real estate was the hardest hit sector in quarter 4 with a 9% increase. The retail industry should, it forecasts, be braced for a tough start to 2019 after poor Christmas trading from M&S and Debenhams. Link here to a detailed article by Begbies Traynor Regional Partner Julie Palmer 
Wizz Air Holdings WIZZ describes its third quarter performance to the 31st December as solid, with profits for the quarter collapsing by 87.6%. Fear not however as full year profit guidance is maintained. Passenger growth during the quarter was 15% and revenue 21%. A new carry on bag policy saw revenue per passenger rise by 7% and means that passengers now get the injured backs instead of the baggage handlers. Like all low cost airlines it is having to face the challenging industry-wide operating environment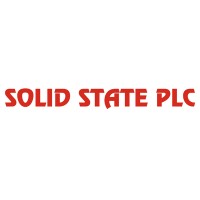 Solid State plc SOLI updates that trading results for the year ending 31 March 2019 will now comfortably exceed current market consensus guidance. Revenues are expected to be above current guidance and adjusted profits significantly ahead. The strong demand seen in the first half has continued into the second half and the Value Added Distribution division has is now expected to deliver results well ahead of management's previous expectations.
Ingenta ING  is now leaner and focussed on delivering first class services to all its customers claims the CEO, meaning it is significantly better placed to propel the business through the next stage of its growth. The Board confirms its intention to pay a dividend of 1.5 pence per ordinary share for the 2018 financial year.
Staffline Group STAF announces that publication of the results for the year ended 31 December 2018 has been delayed and a further update will be provided as soon as possible.
Rhythm One plc RTHM confirms that it is in advanced discussions with Taptica International Limited ("Taptica") regarding a potential all-share offer for RhythmOne by Taptica.
Inspired Energy INSE expects to announce another strong set of results, delivering good growth in revenue, profits and cash for the year to the end of December. Group revenues are expected to be approximately 21 per cent ahead of 2017 with revenue growth expected to be approximately 29% ahead
Beachfront villas & houses for sale in Greece;   http://www.hiddengreece.net
Galliford Try GFRD expects record results for the year to 30th June which as a housebuilder, is only what one would expect. Underlying demand, the availability of mortgage finance and of course the governments Help to Buy Scheme all give cause, says the company, for continued confidence. Completions for the year rose by 11% from 2769 to 3,078 units However as with other house builders there are some warning signs on the horizon. Firstly the average private sales price rose by only 2% which is miniscule compared to what the housebuiders have been getting away with over the past few years. Secondly, which is more worrying, revenue secured for the new financial year is down to 82% from last years 88%.
ASOS plc ASC has enjoyed strong retail sales growth during the four months to the 30th June. Even the UK has been strong with a rise of 28%. International retail sales slightly beat that with a rise of 30%, the US leading the way with a jump of 53%.
Dechra Pharmaceuticals DPH saw strong trading in the year to the end of June with like for like revenue growth of 11%. Overll growth including acquisitions, came out at 21%. Dechra is one of the few company's to describe the collapse of sterling as a currency headwind but it claims this has impacted growth by 3%.  North America produced excellent results with growth of 37%.
Hotel Chocolat Group HOTC which launched on Aim in May, saw revenue for the year to 26th June  slightly ahead of market expectations with a rise of 12% whilst digital rvenues were up by 20%.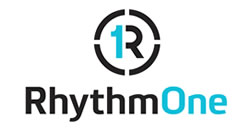 Rhythm One plc RTHM expects first quarter trading to the end of June to be materially ahead of management expectations.  A return to full year profitability is expected in 2017.
Find Villas & Houses For Sale In Greece;   http://www.hiddengreece.net