Home » Posts tagged 'J Sainsbury plc'
Tag Archives:
J Sainsbury plc
NEXT plc NXT first quarter trading to the 27th April was saved only  by online sales which rose by 11% and are forecast to continue to grow at the same rate for the remainder of the year. Full price retail sales for the quarter fell by 3.6%. The picture for the remainder of the year is even bleaker with the forecast decline more than doubling to 8.6%. Group profit before tax for the year to January 2020 is expected to show a fall of 1.1%
Persimmon plc PSN  Claims that since the start of the year the new build housing market has proved resilient with high levels of employment, and low interest rates, freely available and attractive mortgages, continuing to support consumer confidence. The Group's current forward sales position is described as being strong with total forward sales revenue, taken to date in 2019, of £2,698 million down from £2,798 million in 2018. Most companies take the view that a rise in sales is a better test of performance.
Rank Group plc RNK experienced flat like-for-like revenue for the quarter ended 31 March 2019, with total revenue up 1%. The poor start to the year with declines of 6% at Grosvenor and Mecca, improving to 0% and !% respectively and leaving group revenue for quarter 3 level, up from a 5% fall in the first quarter.
IWG plc IWG Growth remained strong during the quarter to the 31st March with Group revenue increasing  by 10.6% at constant currency rates. The improvement was  driven by double digit revenue growth in the Americas, Asia Pacific and EMEA. France, Germany and Spain, also contributed very strongly.

Redhall Group plc RHL the Board anticipates that the full year trading performance for the Group will be materially below its previous expectations. . These were based on the group winning a number of  new contracts, which would deliver a strong trading performance in the second half of the year but delays in the award of a number of these projects and a reduction, in the value of Jordan Manufacturing's contract for a major nuclear infrastructure programme have impacted those expectations. The groups pipeline of opportunities remains strong and the Board anticipates that it will be able to deliver steady growth into 2020.
Sainsbury J. plc SBRY announces underlying profits up 7.8 per cent, ahead of target and final dividend up 11.3% making a total increase for the year of 7.8 per cent.
 Beachfront villas & houses for sale in Greece;   http://www.hiddengreece.net
Sainsbury J plc SBRY You know that Sainsbury has a serious problem when the best which it can find to say about Chistmas is that Convenience stores hit a new record on Christmas Eve. Management gives the impression that it is lost for words and so it should be. It has been absolutely trounced during the Christmas quarter by that Bradford upstart and arch enemy, Morrisons.The only explanation it can manage to offer is the stunning "Retail markets are highly competitive and very promotional and the consumer outlook continues to be uncertain." I think most people apart, apparantly from Sainsbury's management, already knew that.
For the 15  weeks to the 5th January total retail sales fell by 0.4% and like for like retail by 1.1%. Grocery did do better with a rise of 0.4%, whilst as a continuing sign of the times, Grocery online and Convenience positively surged by 6% and 3% respectively. The company has had to admit that it could not compete on General Merchandise because the market is highly competitive and promotional and sales declined by 2.3% with margins under pressure.
Sainsburys does however have a solution. It has a new priority. It is going to "further enhance its differentiated food proposition" – in other words management will, as usual in these circumstances, seek refuge in jargon in the hope that nobody will notice it has been reduced to meaningless twaddle as a first line of defence.
Taylor Wimpey TW produced another strong performance in the year to the 31st December. Home completions increased by 3%  and 3,416 affordable homes were delivered as against 2809 in 2017. What happened to the unaffordable homes, nobody bothers to say. Presumably they were dumped in Barnsley. The overall average selling price remained flat at £264k which is never a sign of a boyant market.The order book did however rise strongly during the year from 7,136 homes in 2017 to 8,304 homes in 2018.
Ted Baker TED increased sales by 12.2%  in the five week period from 2 December 2018 to 5 January 2019. E-commerce sales did even better with an increase of 18.7%  and now account for 25.7% of total retail sales. The company regards this as a good performance attained despite the "continuing challenging external trading conditions across its markets."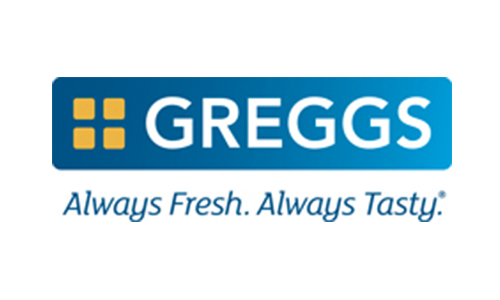 Greggs plc GRG With fourth quarter total sales up 7.2%  Greggs claims a very strong finish to a year of significant strategic progress.. Many managements are beginning to learn that they can make themselves look really good by  stressing how serious market problems, which they have to overcome, are. So Gregg's achievements  were achieved despite the well-publicised challenges in the consumer sector but In 2019 things will get even better. In 2019 it will execute the "supply chain change programme" despite  ( chorus please,altogether now )"the many economic and other uncertainties hanging over the consumer environment."
Find beachfront villas & houses for sale in Greece;   http://www.hiddengreece.net
Rolls Royce Holdings plc RR. is confident that Trent 7000 production and delivery volumes will increase significantly to meet customer commitment in 2019s. Growth in strong large engine flying hours  reported in the first half has also continued into the second half of the year. Rolls is however forced to admit that the number of aircraft on the ground remains at a high level. It has had to placate its customers by sincerely regretting the disruption that this has caused them. Sad also to see the management of Rolls allowing a company which was once the pride of British engineering, to damage its own reputation to such an extent. A fall of 10% in large engine deliveries since the March estimate is expected for 2018 and blamed by management on early stage production ramp-up challenges on the new Trent 7000 engine – challenges which that self same management was incapable of dealing with – ramp up challenges indeed.
J Sainsbury plc SBRY and Asda Group Ltd will today seek a Judicial Review of the Competition and Markets Authority (CMA) Phase Two investigation into their proposed merger. The current timetable does not apparantly give the Parties sufficient time, with it being Xmas time. Nor does it take account  of the fact that it has suddenly been realised that the real aim of the merger is to improve range, quality and customer service, while lowering prices and reducing the cost of living for millions of UK households. Well isn't that kind of them, especially at Xmas. Its nothing to do with economics and challenging conditions on the high street. It is just that left on their own, the two companies and their customers would be in a bit of a mess.

British Am. Tobacco BATS updates that the business continues to perform well and is exceeding its high single figure constant currency adjusted diluted EPS growth target – you may pause here to take breath and try and analyse what that sentence actually means. Further good news, they would have you believe, is that full year adjusted EPS growth is expected to be impacted by a currency translation headwind, of around 6% for FY18, at current exchange rates. .Some big executives never learn – if you can only talk nonsense, shut up and let somebody else make a fool of themselves.
Marshalls plc MSLH expects to exceed full year expectations. Better second half revenue growth, will lead to revenue for the 11 months ended 30 November rising by 14 per cent.
Superdry plc SDRY Interim results for the 26 weeks to the 27 October reflected a difficult trading period forcing the company to intensify its comprehensive transformation programme. The blame is firmly placed on the weather which was too warm in November and so far, into December as well. Reliance on cold weather related products continues and a lack of innovation in some of its core categories is also blamed, as sales have remained under pressure.  This has resulted in an adverse profit impact of around £11m in November and similar damage is expected in December if trading conditions (i.e. the weather) does not improve. Blame is also allocated to the changing shape of consumer behaviour in the peak trading period, the impact of wider economic and political uncertainty and, even before the wrong sort of weather has arrived, further uncertainty in terms of the outlook for it. Now there's a management which knows how to keep itself warm and superdry. 

Beachfront Land For Sale in Greece  http://www.hiddengreece.net