Home » Posts tagged 'fedr8 pathway'
Tag Archives:
fedr8 pathway
Fedr8, the application discovery company, and Rainmaker Solutions, the business transformation specialists, announce the completion of their first technical project together.
Staffordshire County Council asked Rainmaker to build a business case and roadmap for moving out of their on-premises data centre and into the cloud. This project didn't just involve comparing cloud and on-premises running costs, but factoring in the time as well as effort needed to migrate to the cloud so a programme could be created to drive changes forward effectively with funding secured.
Rainmaker had 10 weeks to complete this work and wanted to deliver the kind of detail that would normally require months of comprehensive application discovery. Aware of the client's needs and with Rainmaker always looking to leverage new and innovative technologies to support our clients, Rainmaker engaged Fedr8 to analyse Staffordshire's applications on their Green Rain application analysis platform. This was completed in one morning, including the uploading of Staffordshire's applications source code to the platform. The immediate output meant that this part of the project could be completed in a much more efficient manner and to a greater level of detail than what would normally be expected, significantly reducing the time spent investigating, testing and ultimately delivering.
Tom Gouldon, Engagement Lead, Rainmaker commented:
"Estimating the time and expense to migrate in-house apps to the cloud used to take weeks and months of work – in a matter of hours we found applications that can be quick wins for migrations and for the rest we can build business cases supported by quantitative analysis. This is a real game changer for us in assessing readiness for the cloud."
Vic Falcus, Head of ICT, Staffordshire County Council said: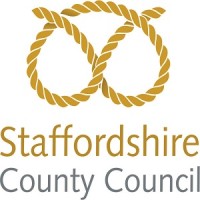 "I was impressed with the functionality of the Green Rain software; the council has a reliance on some applications that were developed in-house, where off the shelf functionality was unavailable or to enhance digital processes delivered through our website. Any Business Case investigation around the cloud migration of a complex ICT estate requires analysis of a raft of variables to avoid unforeseen costs or unpleasant surprises down the line. Fedr8's software has quickly and efficiently given us robust data around this aspect of the potential change."
Damion Greef, CEO of Fedr8 added:
"The Green Rain application analysis platform yet again proves that no application needs to remain as a "black box" that can't be moved updated or upgraded. Working with Rainmaker and Staffordshire we exposed the DNA of 5 key applications in one day."
Fedr8
Damion Greef, CEO
Tel. 07823328816
Email. info@fedr8.com
Email. sales@fedr8.com                                                                             Web. www.fedr8.com
Fedr8's Green Rain software solves one of the major IT problems in the world today: How does a company move to the cloud and capitalize on the efficiencies and economies that the cloud brings? The shift to cloud technologies and the digital transformation projects undertaken by large enterprise organizations pose many challenges, there are the unknown figures relating to cost and time for migration or transformation. In addition, there are unknown risks relating to relocating or changing the applications that support their businesses. Fedr8 reduces the risk in legacy software applications, identifies the most appropriate cloud to move to, accelerating the application analysis by 90% whilst significantly reducing the costs by 50%.
Fedr8 solves this problem using it's proprietary artificial intelligence engine which interrogates software at a code level allowing the code in that software to be changed to suit the major cloud companies' cloud platforms.
Our mission is to support our customers in embracing the business benefits of the adoption of the Digital Economies through accelerated adoption of Cloud Environments.
Rainmaker Solutions
All media enquiries to:
Linn Karppinen
Tel. +44 (0)7388498292
Email. linn.karppinen@rainmaker.solutions
Rainmaker Solutions is an independent business transformation specialist, with offices in London, Johannesburg and San Francisco. Working collaboratively, at the heart of the most challenging projects, Rainmaker helps organisations transform for the digital age by using its world-leading methodology to plan, implement, and embed lasting change.
Founded in 2010, Rainmaker has delivered exceptional results for clients including Amazon, Cambridge University Hospitals, Credit Suisse, Croydon Council, Department for International Trade, Direct Line Group, EBRD, the Food Standards Agency, HS2, and Newham Council amongst others.
For more information, visit https://rainmaker.solutions
Fedr8 Pathway signs partnership with Elevator/Fifty/One
Fedr8 Ltd the owner of the Green Rain machine learning software platform announces a collaboration with Elevator/Fifty/One, a US based professional services and migration specialist, to deliver both modern and legacy application migrations utilising the Green Rain software platform. Elevator/Fifty/One will deliver consulting, software re-development and migration – virtualization services to Fedr8 Pathway's customers and partner ecosystem.
Elevator/Fifty/One will engage with Fedr8 Pathway to identify and deliver bespoke migration paths to current best of breed migration destinations. These services will include refactoring, containerising and managing application estates throughout Cloud migration projects.
By using Green Rain's intelligent source code analytics, applications can be rapidly, cleanly, and efficiently optimised to make the most of cloud environments or infrastructure in terms of functionality, scalability and on-going costs. Providing superior ROI for clients compared to the "move to the Cloud at any cost" methodologies too often employed around the world.
Commenting on the tie up, Damion Greef, Fedr8 CEO said; "This collaboration with Elevator/Fifty /One, gives Fedr8 Pathway all the professional services required to deliver cloud migrations driven by Green Rain insights. The core mantra of the Fedr8 Pathway is to make informed insightful and rapid decisions to ensure optimisation of the target cloud environment. This approach avoids the risks involved of a generic "lift, shift and hope" approach, and delivers better cost control now and in the future."
Leon Zackoski, CEO, Elevator/Fifty/One added; "Multiple Cloud Platforms coupled with a variance in containerization choice often creates risks, confusion and need for an appropriate "developmental direction". The union between Fedr8 and EFO negates the risks or problems associated with ailing traditional rather "old-school" approaches to "moving to the cloud" Fedr8 provides the intellectual insight to achieve those foundational goals."
Note to editors.
Green Rain circumvents the traditional limitations of a rule-based system to expose not only the genetic construct of an application, but the meaning and relationships embedded within the code visually.
Green Rain works by using "Molly" its proprietary artificial intelligence engine which interrogates software at a code level allowing the code in that software to be analysed producing actionable information at scale. Our mission is to support our customers in embracing the business benefits of the adoption of the Digital Economies through accelerated adoption of Cloud Environments.
About Elevator/Fifty/One
EFO is a US based company specializing in advanced software and hardware technologies. An extended emphasis on providing consulting, software development or -re-factoring coupled with data intelligence.
Contacts:
Damion Greef, CEO, Fedr8.                                                      Email.Damion.Greef@fedr8.com
Leon Zackoski, CEO, EFO                                          Email. l.zackoski@efiveone.com
END