Home » Posts tagged 'byg'
Tag Archives:
byg
Kingfisher KGF Third quarter sales illustrate the problems facing many European high streets. The UK & Ireland did reasonably well with a rise of 1.5% on a like for like and constant currency basis although this was only possible because of a 10.2% rise at Screwfix. France, Russia and Spain performed badly and the only bright spot was Poland with a gain of 6% but that was perhaps to be expected now that all those Polish plumbers and plasterers have left the UK and gone back home  for a better life. Overall the total result was a decline in sales of 0.5%. Let us hope that this is not a harbinger of things to come as the internet takes over.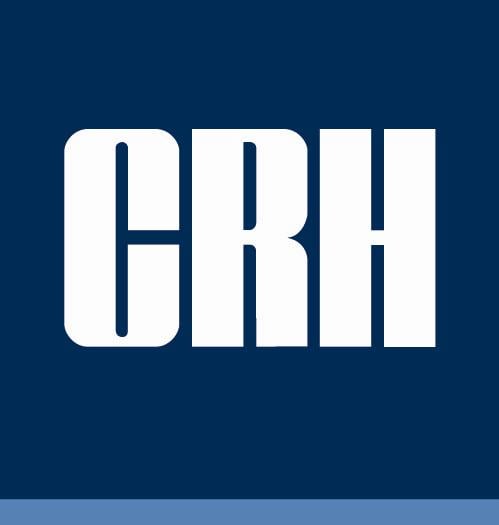 CRH plc CRH the 9 months to the end of September saw the continuation of underlying growth in the Americas, although this was impacted by adverse weather. Positive momentum in Europe continued with a 2% rise in sales but Asia was bad news with the first halfs decline in sales rising by 50% in quarter 3 to 12%. Like for like EBITDA in Asia slumped by 45% whilst the rest of the world only managed a tiny rise of 2%. Once again the Poles came up trumps with cement volumes well ahead of 2016.
Entertainment One ETO claims strong and robust first half results with last years loss of 2.5m being wiped out and replaced with a reported profit before tax of 0.8m. Revenue was stable and on an adjusted basis, profit before tax rose by 53%.
Halma HLMA produced record revenue, profits and dividends in the six months to the 30th September, with both statutory profit before tax and earnings per share rising by 18%. Revenue was up by 15% with growth in all major regions and sectors. The interim dividend is to be increased by 7%
Homeserve HSV is increasing its interim dividend by 15% for the half year to the 30th September after good rises of 17% in EBITDA and 13% in adjusted operating profit. Strong momentum continued in North America and there was further growth in France & Spain
Big Yellow Group BYG is increasing its interim dividend by 13%  in line with adjusted profit before tax, after a good first half performance and a rise in like for like revenue of 6%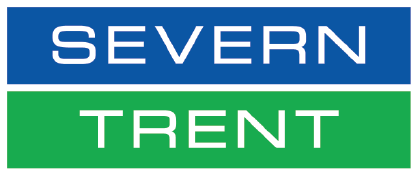 Severn Trent SVT  trumpets  "Customers are at the heart of our business" , which no doubt, after all these years of rejection, must come as something of a surprise to those customers. Strange that it has taken all these years for Severn Trent's management to wake up to the fact and give it such publicity. However, there does, appear to be an ulterior motive for this new found love affair, as there usually is when a company has to dig deep to find justifications for major increases in its dividends over the next few years. And to be fair to Severn Trent makes no bones about it. Customer delivery and strong operational improvements are its sole justifications for a new dividend policy which is upgraded to growth of at least RPI+4%, which will take the proposed 2017/18 dividend to 86.55 pence.
Group turnover rose by 3.7% for the year to 31st March, basic earnings per share were up by 19.9% or 4.9% on a like for like basis, whilst underlying PBIT was up by 4.3%. None of these figures you will note, gets anywhere near to exceeding RPI by 4%.
Cranswick CWK is increasing its final dividend by 19.7% after a year of strong financial and strategic progress. Like for like revenue rose by 12.7% for the year to the end of March whilst adjusted profit before tax and earnings per share rose by17.2% and 17.6% respectively. It made further strong progress in its key export markets, particularly the Far East where revenue rose sharply by 49% and claims it is in excellent shape for the new financial year.
Aveva AVV produced a resilient performance in the face of challenging conditions in the year to the end of March. The final dividend is to be increased to 27p per share making an 11% rise for the year. Profit before tax rose by 60%, although on an adjusted basis this was reduced to 7%,  Basic earnings per share were up by 86% or 8% on an adjusted and diluted basis. Recurring revenue rose to 76.9% of total revenue, which on a constant currency basis was down by 3.8%.
Big Yellow Group BYG is increasing its final dividend for the year to the end of March by 10%, making a total increase for the year of 11%. Like for like revenue rose by 6% but adjusted profit before tax and basic earnings per share each fell by 11% and 12%. The company excepts to break through the 80% occupancy level during the summer bringing it nearer to its admittedly long term goal of 85%
Vodafone VOD seems to have got its wires in a twist which will not be a surprise to many of its customers, as it describes a fall in revenue of 6.2% in Africa, Middle East and Asia Pacific for the quarter to 30th June, as "strong growth". A revenue fall of 3.2% for Europe is honoured with the title of "stable", despite what that nasty regulator has done in stopping the roaming fees rip off.
Reported UK revenue seems to have left the chief executive speechless as it tumbled by 11.2%, or 3.2%, if you prefer your tumbles on a like for like basis. There was even an adverse impact of 5.3% from foreign exchange impacts, which in some companies would be taken as a reflection on managements ability to manage.
Heathrow SP Ltd is another one describing a 1% rise in revenue and a 0.6% rise in passengers, for the half year to the end of June, as a strong performance. The company is also pleased with a 1.7% rise in cargo.True,  adjusted EBITDA was up by 4% and retail revenue per passenger also rose by 8.7%. ( I wonder if this has anything to do with the fact that the rise in passengers was so tiny.)  Pre tax profit is expected to be up by 7.1%
Big Yellow Group BYG Revenue for the quarter to the end of June has risen by 10%, or 8% on a like for like basis, following a rise of 2.4% in occupancy rates.
CRH plc CRH First half group EBITDA should now exceed previous expectations of close to 1 billion Euro and reach 1.1 billion.
Find Villas & Houses For Sale In Greece;   http://www.hiddengreece.net